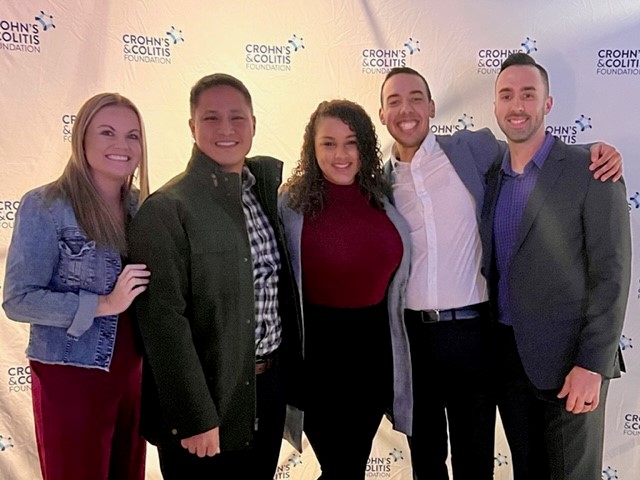 This past Thursday I had the opportunity to attend A Toast for a Cure : Crohn's and Colitis Foundation event with some of my amazing co-workers!
The Crohn's and Colitis Foundation is a volunteer-fueled organization dedicated to finding cures for Crohn's disease and ulcerative colitis. Its main goal is to improve the quality of life of children and adults affected by these diseases.
The event was held at the Hyatt Place Downtown Tampa on their rooftop terrace with some of the most jaw-dropping views of downtown Tampa and the waterfront. Upon arrival, we were greeted by volunteers to get us all checked in and signed up for the auction. They had so many incredible gifts like a Lightning VIP package, tickets to a Bucs game, and a 4 night stay for two in Hawaii, with ALL proceeds going to the Crohn's and Colitis Foundation. They had some light hors d'oeuvres and a backdrop with props for us to take pictures at where we captured these awesome photos: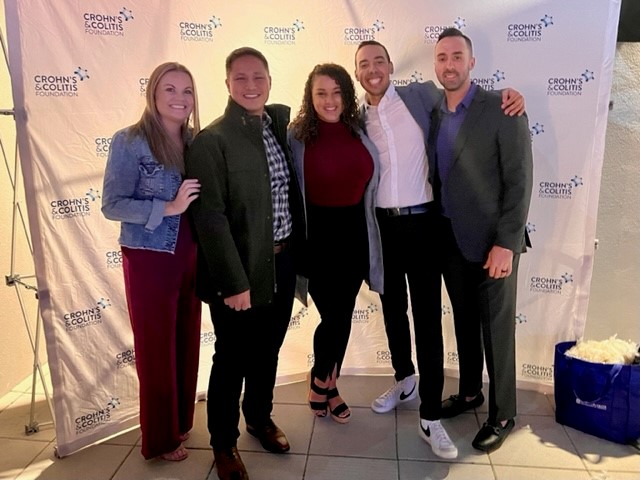 We had the opportunity to hear Lauren Grego speak; she was the honoree of the night. She was diagnosed with ulcerative colitis when she was finishing grad school. She told us how much this disease has affected her life and how our support and the constant research done by doctors for new medications has helped her get new treatment and help when her systems no longer takes her old treatment. This foundation helps the progression of research so that one day we can have a future free of Crohn's and Colitis.
Thank you WestCMR for this incredibly beautiful night! I look forward to the next one.