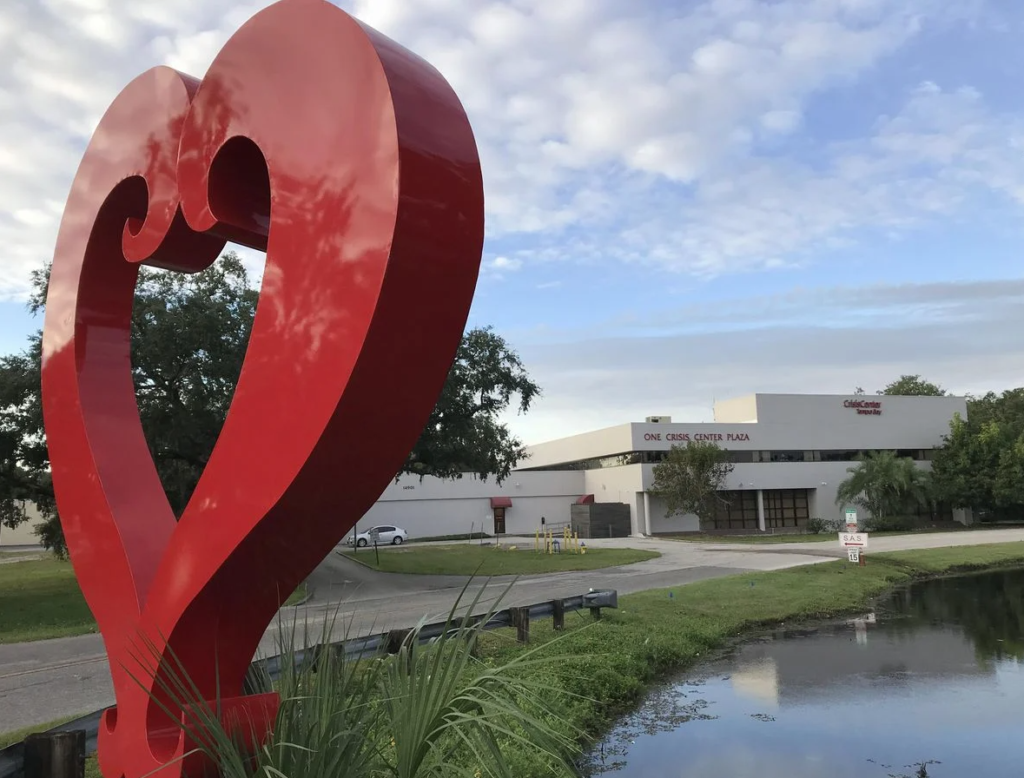 We all love a well-kept secret; a place just under-the-radar enough that it doesn't become too popular for our own enjoyment. But there are secrets worth sharing, and the Crisis Center of Tampa Bay is one of them.
Earlier this week, Jennifer Moore, VP of Development, took members of our team on a comprehensive tour of their facility. The Crisis Center of Tampa Bay is a first responder agency who answers the 211 calls (Tampa Bay Cares – essential community services) for Hillsborough and Charlotte Counties, and the 988 calls (national suicide hotline) for Hillsborough County.
The tour started in their Gateway Services. Jennifer explained that this is where most clients are introduced to the center. Calls for help from 211 and 988 from local zip codes are answered by trained professionals whose goal is to share resources with the callers, but also to follow up if they receive permission to. These professionals undergo a semester of training, and fill out comprehensive information sheets to share their personal trauma and coping mechanisms. This way, their supervisor is aware of what could potentially trigger them, and can keep them off certain calls as needed. Because of the nature of their work, these employees are asked to prioritize self-care in between calls. They are also required to debrief with a supervisor after each suicide lifeline call.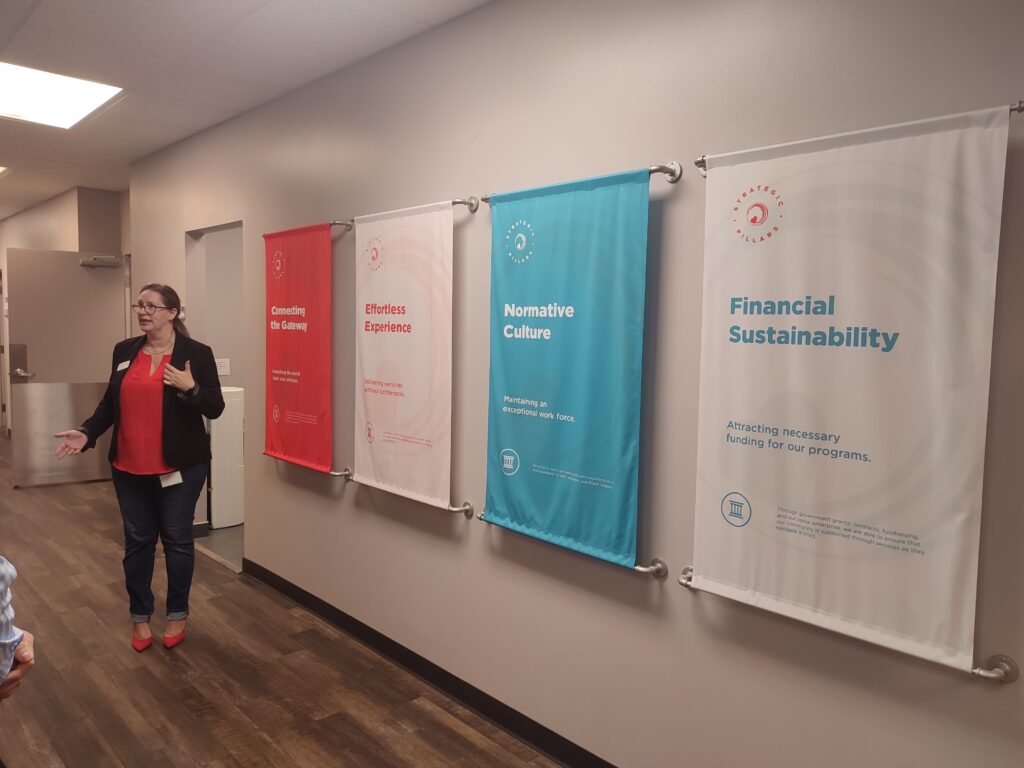 The Crisis Center's mission is to make sure no one goes through crisis alone. Their strategic plan serves this mission by Connecting the Gateway (connecting the callers to any resources they may need, whether these are internal to the Crisis Center like Sexual Assault Services, or Trauma Counseling, or external through a different organization in the region), providing an Effortless Experience, creating a Normative Culture, and guaranteeing Financial Sustainability. Regarding financial sustainability, they rely on a three-legged funding approach: the first arm is the government grants and contracts they receive, the second arm is the fundraising they do, and the third is the social enterprise they operate (TransCare).
Jennifer shared that while the pandemic presented its own challenges, it has opened the important conversation around Mental Health. It's okay not to be okay, and help is available. Mental Health matters to WestCMR, which is why on May 20th, on the day of our 25th anniversary, CEO Randy Ware presented the Crisis Center of Tampa Bay with a check for $10,000. Jennifer shared that these funds were allocated to the salary of a trainer for the Gateway staff, as well as necessary training materials.
To say that this tour was eye opening is an understatement. We all know someone who needs help — and we may one day need help ourselves, so it's essential that we promote the amazing work that the center does. We encourage you to schedule a tour, or to ask Jennifer to make a presentation to your group in the near future.