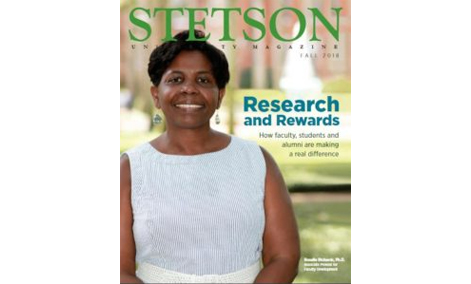 Thanks to his Stetson education, Randy Ware knows the value of numbers, especially that they "don't lie." He began at Stetson in 1980 as an accounting major before a switch to marketing while also taking finance courses.
"The Stetson experience was important," says Ware '85. Years later, he received another lesson about numbers — this time as a 49-percent company owner, with the 51-percent owner, a childhood friend, calling the shots, eventually leaving Ware on the literal short end.
Then in 1997, Ware started WestCMR and entrepreneurial success took hold, finally. Today, his surgical supply company, based in Clearwater, Florida…
Read the entire article about WestCMR CEO, Randy Ware, on page 66 in the Fall 2018 issue of Stetson Magazine.
Read the PDF version of the article here.