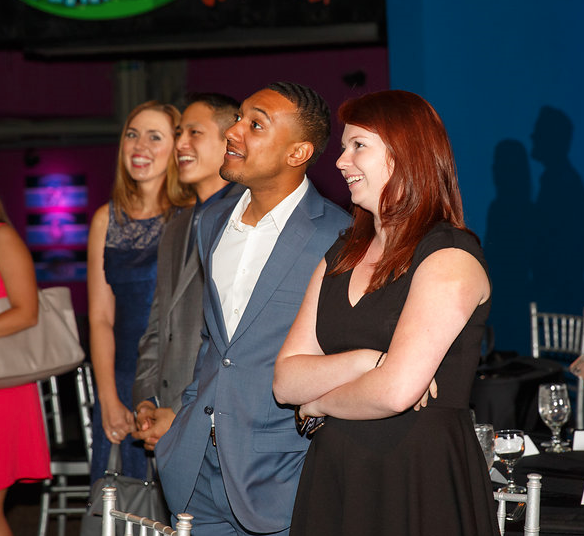 By Randy Ware, President/CEO, West Coast Medical Resources, LLC, (WestCMR)
7 Reasons Why WestCMR Employees Retreat Annually
"Without corporate retreats, you are like a football team that never huddles…"
Our staff consists of experts in a variety of skilled positions needed to conduct business and deliver on our brand promise. If WestCMR is going to thrive, economically and as group, it is vital to bring each member along the journey at every stage, addressing the inevitable gaps that open up between our employees and our corporate vision.  In a nutshell, a team that grows together, stays together.
Off-site staff retreats offer an invaluable opportunity for the whole team to do just that. To pause from their everyday duties of working "in the business" and gain enough perspective to reflect "on the business" in constructive ways. A successful retreat will not only sharpen a staff's focus and clarify priorities; it will boost staff morale and benefit our bottom line.
The top seven reasons we "retreat" every year:
Taking the team out of their normal surroundings and into a neutral environment allows for fewer interruptions. It also neutralizes any power structure that is normally in place at the office.
It's all about the big picture! It's easy to get weighed down with day-to-day responsibilities and lose sight of the company's collective goal when you're stuck in a routine. Take the opportunity to show team members how their work contributes to the overall objectives that the company has in place.

Use everything as a learning opportunity:  we celebrate team and organizational accomplishments, acknowledge defeats or setbacks, and learn from them."
Plan for the future by openly communicating your visions, goals, and expectations, in an environment where everyone has open ears.
There are many different activities and exercises that can lead to interesting insights. We engage the team in brainstorming and SWOT (Strengths, Weaknesses, Opportunities and Threats) analysis." All of these will produce useful information for the future. We even have an annual talent show!
 A retreat, it eliminates a sense of hierarchy and neutralizes the playing field. If you are on the team, you have a voice. And people will listen.
Getting to know colleagues on a personal level is invaluable. Building upon these relationships off-site will lead to stronger teamwork once back in the office.
"I truly enjoyed the experience. It was great to have the dedicated time to spend with my colleagues and get to know them on a more personal level," said Melissa Anderson, Business Operation Specialist at WestCMR. "On the business side, it was a great opportunity to get everyone together and go over company goals, successes, and opportunities."
In the grand scheme of things, a well-run retreat is a small investment that will reap invaluable benefits. It can strengthen the bond between team members and reinforce your position in the marketplace.
"We always ask our staff how each retreat can improve," says Randy Ware, CEO and Founder, WestCMR. "We keep coming back year after year with bigger and better ideas because our employees deserve the best."