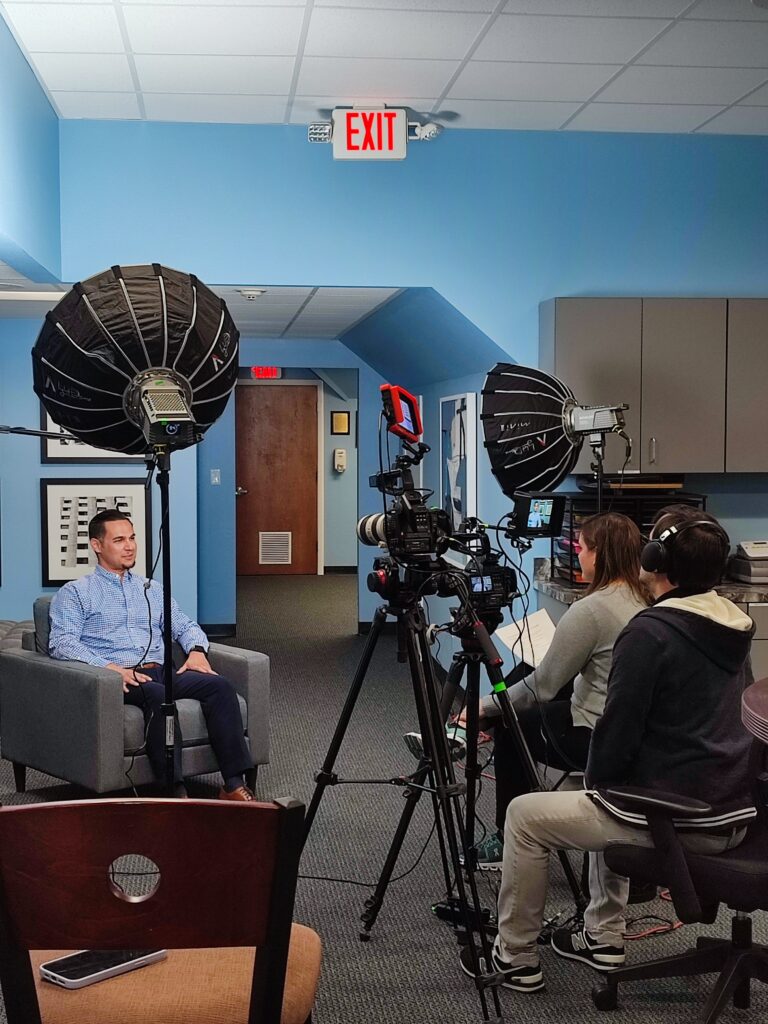 Last year, the WestCMR marketing department undertook a tedious but necessary project: to partner with a local video production company to create new advertising spots.
We selected Rachel Sykes Productions from the proposals we collected, and started working on logistics for our two-day shoot. We had a vision in mind, and a few key ideas we wanted each video to get across, but relied heavily on Rachel's expertise to make some creative decisions and lead our efforts.
The shoot took place in October of 2022 at our offices in Clearwater. On the first day, Rachel and her camera operator Joe worked on interviews with members of our team; on the second day, the duo recorded b-roll of our operations, mainly on our sales floor and in our warehouse.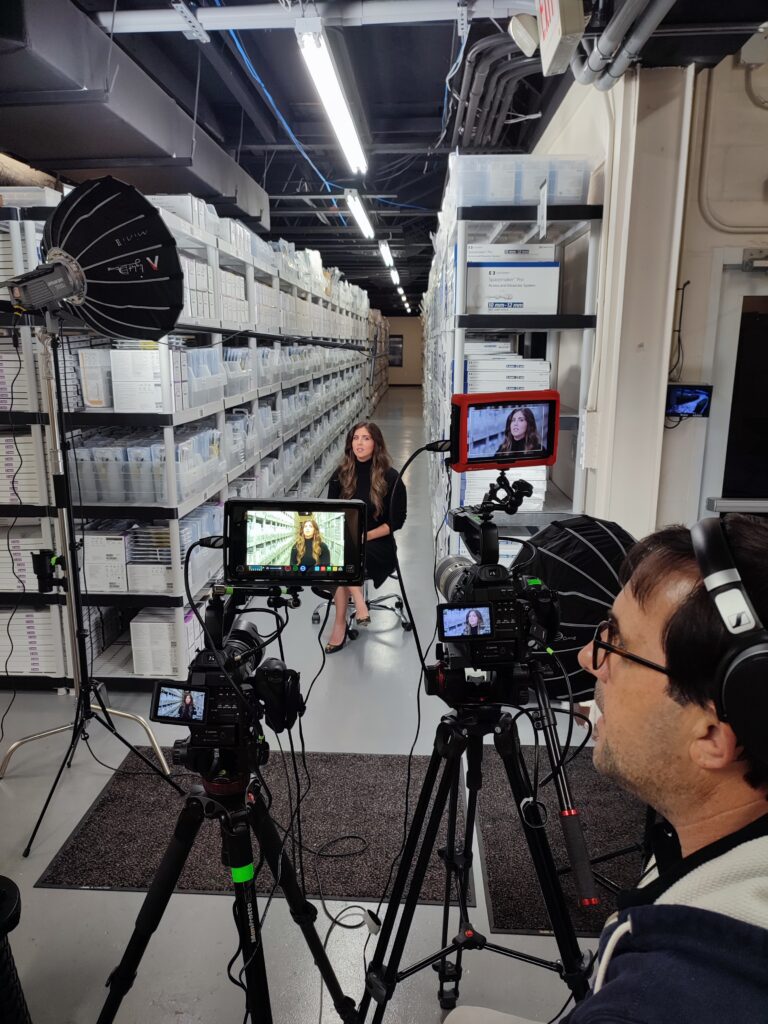 The final videos were delivered in November of 2022. In December of the same year, Rachel submitted our recruitment feature to the Telly Awards. In May of 2023, Rachel received notification that her work earned her a Bronze Telly in the general, non-broadcast category.
The Telly Awards honor excellence in video and television across all screens. Over 200 leading experts from advertising agencies, production companies, video production agencies, and major television networks, were asked to judge entrants in many categories.
"I am incredibly grateful for the opportunity to collaborate with such amazing organizations, for allowing me to bring their vision to life through the power of video," said Rachel Sykes. "My dedication lies in delivering exceptional content that captivates, educates, and inspires audiences."
---
Rachel got to celebrate in style, with two home plate club tickets to a Tampa Bay Rays home game last week. Congratulations, Rachel — we are so proud of you for this recognition! To see more of Rachel's work, follow her on LinkedIn.