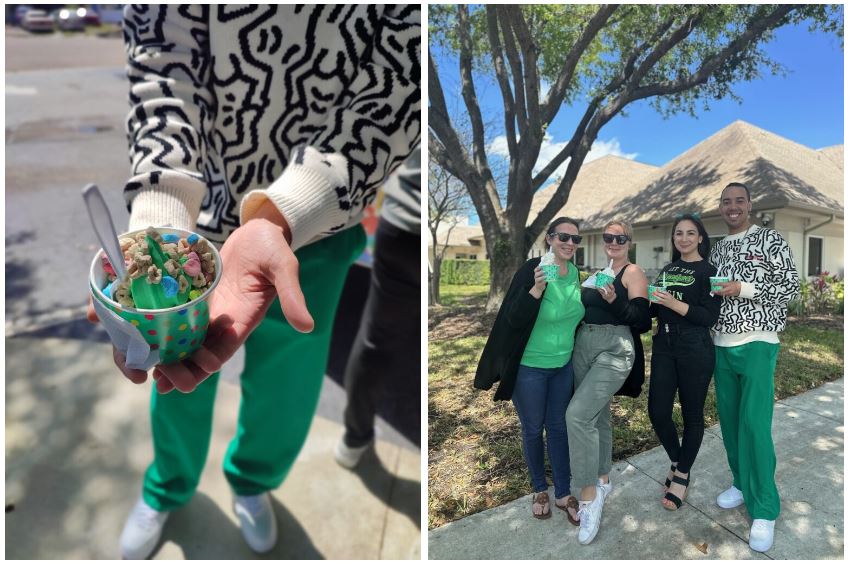 In case you (somehow) missed it, last Friday was St Patrick's Day! The tradition dictates that, on March 17th, you must wear green; if you don't, you run the risk of getting pinched. And on top of the themed "one day only" dress code requirement, we were in for a treat.
At WestCMR, we love an opportunity to have fun. Our Employee Engagement Committee likes to surprise us with attentions, treats, and other ways to make our workplace positive and rewarding. On St Paddy's day, we were treated to FroYo Fresh, a frozen yogurt food truck. Their staff even came dressed like leprechauns to delight us with creamy frozen yogurt and ALL the toppings.
On the (special) menu for our afternoon snack was the Leprechaun Cup: a swirl of green colored, birthday cake flavored, yogurt, with lucky charms and (optional) whipped cream on top! How fun!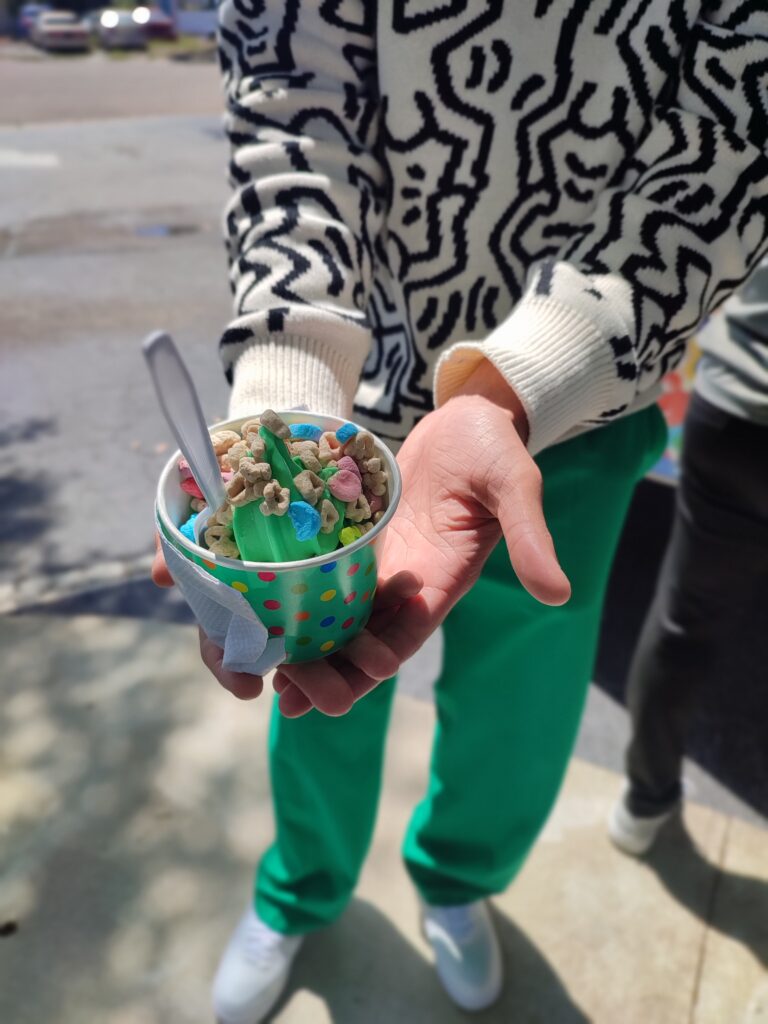 What's better than free FroYo on a sunny Spring Day? You can join our team and find out for yourself!
We are currently hiring for a number of positions, and would love to meet candidates eager to join in the fun. If you would love to be part of a hard-working bunch who knows how to celebrate even the small things, head over to our careers page to browse open seats, learn more, and apply.