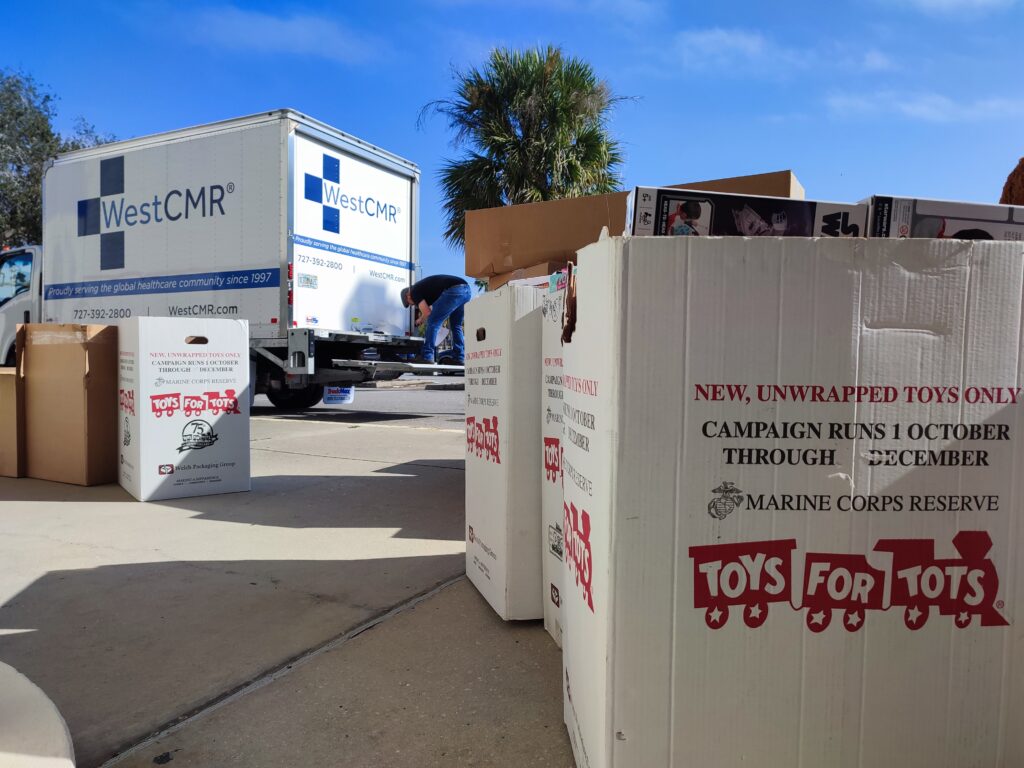 It's hard to say how long WestCMR has participated in the collection of toys for Toys for Tots. We truly can't remember a year at the end of which we didn't pick up collection boxes, filled them with toys, and returned them happily. And this year was no different.
The US Marine Corps Reserve Toys for Tots program started over 75 years ago. Its mission is to collect toys for less fortunate children at Christmas. Back in 1991, the Marine Toys for Tots Foundation was established to run the program. The Foundation raises funds, purchases toys, provides promotional and support materials, manages all funds raised and donated, solicits corporate support, educates the public, and handles day-to-day operations.
This week, after about two weeks of collecting, we packed our box truck with and headed to the sorting center. We are a little different than other collection locations. We don't receive outside donations — all the toys we collect come from our team of under 70 employees. When we arrived, we were greeted by volunteers who were hard at work collecting boxes. Others were moving them inside to be sorted.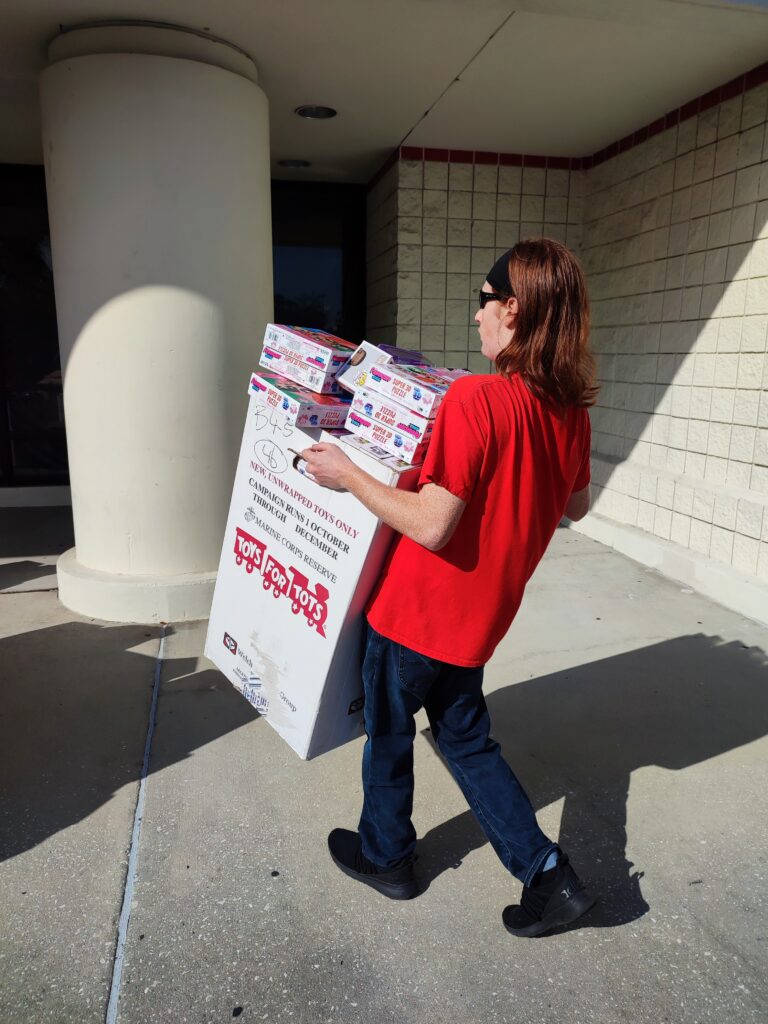 Once we were done unloading, Alyx Cassick, Social Media Coordinator for Pinellas County Toys for Tots, took us inside the warehouse space the organization occupies on US Hwy 19 N. That's where parents who applied for the program will receive the donations. "In the past, we would give parents an appointment time and they would come shop for their kids, choosing items from different pre-sorted categories according to the gender and age of their children. In 2020, we had to switch to a "pre-picked" model, where parents stayed in their car and drove through to pick up the toys." While they miss the old model, she shared that the new model allows for approximately 3,000 more children to be served. "That makes a huge difference for our community," Cassick added.
Making a difference where we can is what matters to us. Some days, we do that in our industry; some days, in our community — and on our best days, we do both. And those are the days we live for.