Since 2017, WestCMR has been rewarding their tenured employees with "Trip of a Lifetime" (TOAL). Team members reaching 5, 10 and 15 years of service are sent on an all-expense paid trip of their choice. Some people use their TOAL to go places they would have never imagined visiting, while some use this perk to improve a trip they planned on taking regardless. In Jeff's case, he surely would have traveled with his wife Shannon for their honeymoon, but it was nice to be able to use the TOAL program to make it a trip to remember!
---
In June, Jeff and Shannon flew to Grenada to honeymoon at the Sandals resort. They were scouting tropical locations, and were excited to find a resort with availability that lined up well with his time off work.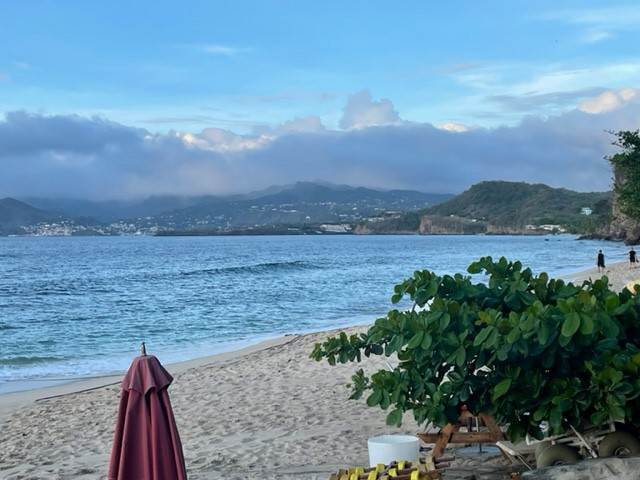 The island of Grenada is a stand-alone country in the West Indies located in the Caribbean Sea at the southern end of the Grenadines island chain. It is known for its mountainous terrain and tropical rainforest. "We explored a large portion of the island and rainforest while on a Jeep tour," Jeff notes, calling the excursion "one of my favorite parts of the trip." Jeff and Shannon also explored the capital, St. George, Fort George, and did a river tubing expedition in the hot springs.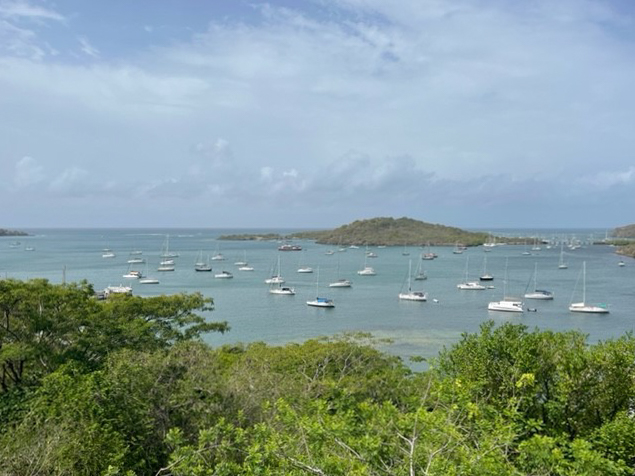 "The weather was windy, mostly sunny with a few showers in the evenings," shares Jeff. The resort itself was great, and food options were plenty. But it's the local cuisine that impressed the couple most: "we had curry fish and chicken at a small restaurant on one of the two lane roads in the rainforest, and it was the best meal of the whole trip," adds Jeff.
And while he hasn't yet thought of where he will travel for his 10-year TOAL, Jeff is already looking forward to it!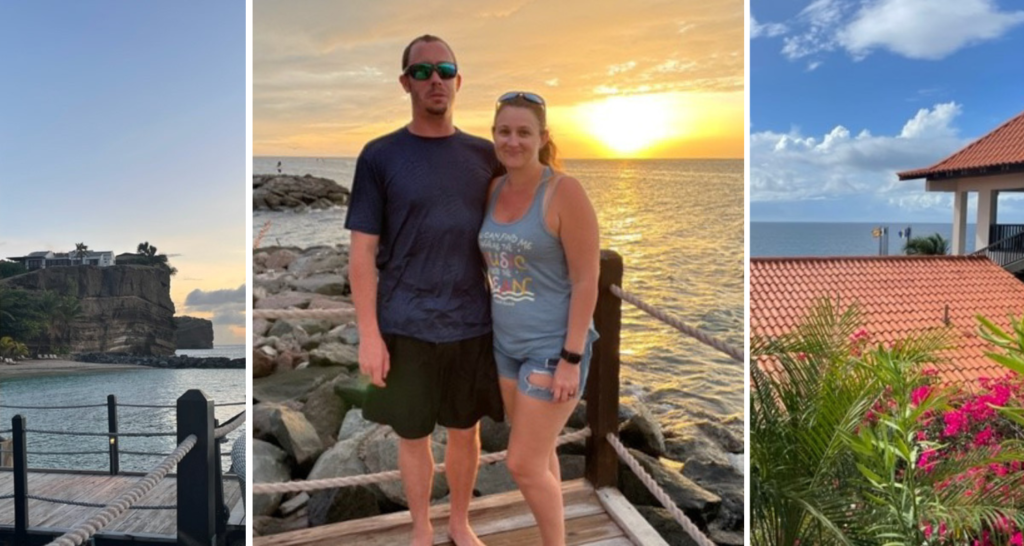 Read more Trip of a Lifetime posts by clicking here.