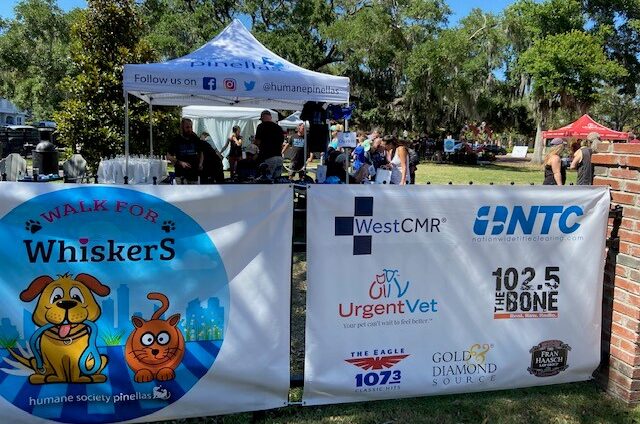 There isn't a better feeling than knowing you are helping people, unless you are helping puppies.
The Humane Society of Pinellas is one of the largest non-profit organizations caring for animals in our community. They not only provide shelter services for stray and surrendered pets, but also veterinary care to those who need it. Most importantly and impressively, they do it all without government funding.
WestCMR has supported their mission for years, but with the pandemic, we hadn't had an opportunity to participate in one of their fundraisers until recently:
On May 8th, we sponsored their first annual "Walk for Whiskers" event, held in Safety Harbor. It was geared towards the general public, who were encouraged to bring their furry friends and stroll Main Street to enjoy specials and offers at participating businesses. As part of our sponsorship, WestCMR donated branded mini lint rollers which were included in the participants' goodie bags. A handful of our employees attended the event and had a blast!
Then, on May 20th, we attended their annual "Happy Tails" fundraiser, hosted at Ozona Blue in Palm Harbor. The evening included a dinner and networking on the pool deck. The goal of the gathering was to raise funds for the Humane Society's mission to end pet homelessness through live and silent auction items and other donation opportunities like pay-to-play corn hole.
To top off the fact that our employees had a great time at both those events, we were thrilled to be able to contribute financially to both fundraisers. We like to help in any way we can — puppies optional.