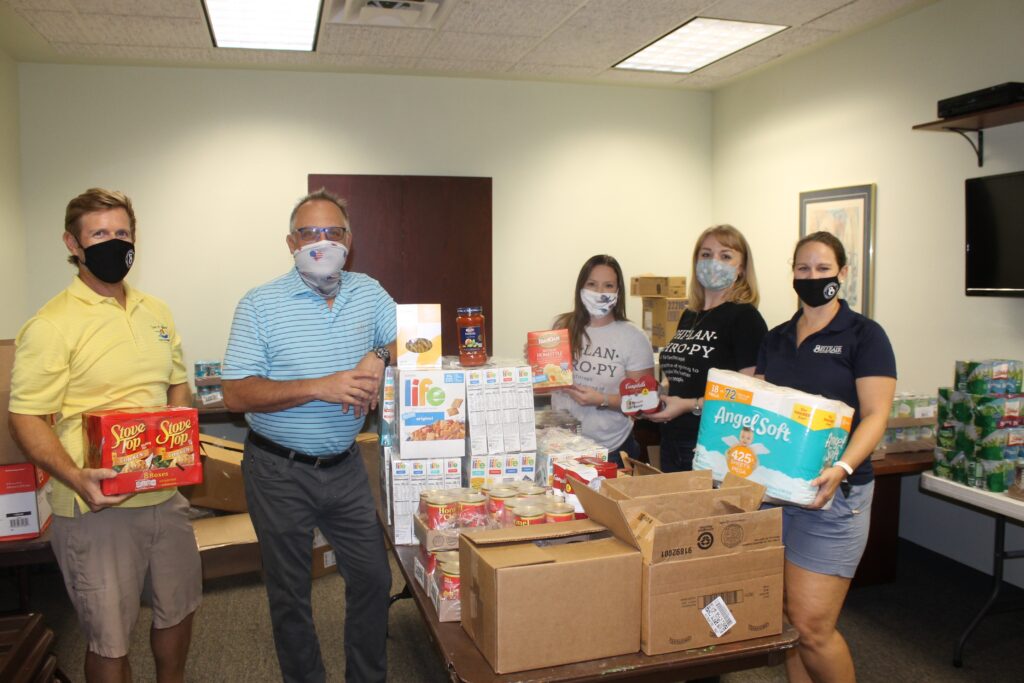 For years, the Town of Belleair Parks & Recreation department has been helping families in need around the Thanksgiving holiday. WestCMR's involvement in the program started through our CEO Randy Ware, who, as a good neighbor, bought turkeys to donate one year. Since then, we have participated in the "Adopt-a-Family" program every November.
Adopt-a-Family is a wonderful program that benefits underprivileged families in the Belleair area. Through donations from individuals and organizations, and coordinated efforts of the Parks & Department team, these families receive a FULL Thanksgiving meal, plus household items, at no cost to them.
This year, WestCMR was able to provide the following items:
60 Cans of Sweet Potatoes/Yams
60 Cans of Green Beans
60 Cans of Peas
60 Cans of Corn
60 Cans of Soup
20 Jars of Peanut Butter
20 Jars of Jelly
40 Cans of Broth
40 Packets of Gravy
40 Boxes of Rice
40 Boxes of Stuffing
40 Bags of Potatoes
40 Jars of Spaghetti Sauce
40 Boxes of Pasta
40 Boxes of Cereal
40 Cans of Chili
160 Toothbrushes
80 Tubes of Toothpaste
80 Deodorants
40 – 4 Packs Toilet Paper
40 – 2 Packs Paper Towels
40 Bottles Shampoo
40 Bottles Conditioner
40 Bottles Hand Soap
80 Bars of Bath Soap
40 Boxes Facial Tissue
40 Bottles Hand Sanitizer
On 11/13/2020, a few members of our team delivered all the goods above to the Belleair Parks & Recreation office, and helped organize them for easy picking and packing.
"We are blown away by the incredible support for our Thanksgiving Adopt-A-Family program this year," shared Rachel Hobbs, Special Events Coordinator for the Town of Belleair. "With the generous donations from many, we have been able to help over 40 families in need. This year and every year we are thankful for our community!"