I chose to visit the island of Maui for my Trip of a Lifetime. This excursion doubled as a honeymoon for my wife and I, who had gotten married just a week earlier.
Hawaii has always been a dream vacation for both of us. After I had proposed, and was closing in on my 5 years of service at WestCMR, we unanimously agreed on heading to the islands. I love being outside, on the beach, in nature, being active, and Katie is the same way. We knew a trip to Hawaii was perfect for us.
We spent our entire trip on the road or outside during our week-long visit. The first night was dedicated to relaxing, having a nice meal, and getting over the jetlag! After that, we traveled to a different location on the island every day. Our first adventure was to the Haleakala National Park, which was gorgeous. Reaching the top of the summit was quite the adventure. We literally drove through the clouds to reach the highest point on the island, over 10,000 ft. above sea level. It was well worth it.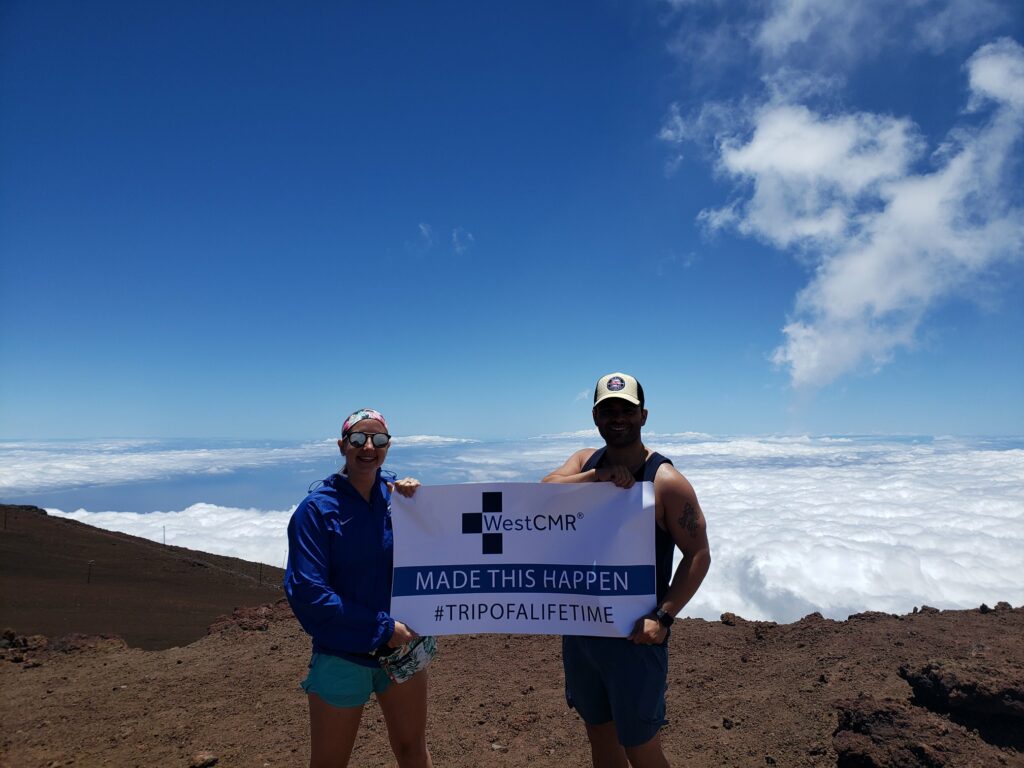 Our next adventure was to the Iao Valley State Park, which was my favorite day on the island. We snorkeled, hiked, and saw the greenest leaves, trees, and mountains. It looked just like Jurassic Park. Towards the end of the week, we took a trip on the road to Hana. I am the OPPOSITE of a thrill-seeker, and I had no idea what I was getting into with this. You will find this listed on dozens of different travel websites, as being one of the most treacherous roads/drives on Earth. The views are gorgeous, and you are hugging the ocean, but I could have done without the hairpin turns and single lane roads on the edge of a cliff. 
In and around all this, we ventured out and visited lots of charming hole-in-the wall bars and restaurants, walked the beaches, went surfing, visited some small farm stands, drove and walked through as much of the island as possible, and I drank about 50 cups of amazing local coffee.
People were blown away when I shared that WestCMR paid for our trip to Maui. They couldn't believe that this is something we do for our employees when they reach milestones. This was undoubtedly a trip of a lifetime! It was amazing to be able to get away, celebrate, and recharge our batteries in paradise.