This month, I used my VTO day to volunteer with the Paralyzed Veterans of America (PVA) in Tampa, which is a non-profit organization that helps disabled veterans financially, emotionally, and physically. The PVA puts on several events throughout the year that anyone can participate in, like fundraisers or events that were created specifically for the veterans to enjoy.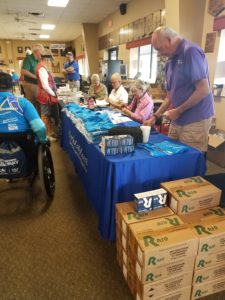 WestCMR was humbled to give a monetary donation of $1,000 to the PVA in order to fund their cause. The PVA is able to flip 80%-85% of all these donations immediately back into the disabled vet community, to help empower and support the needs of veterans. The Paralyzed Veterans of America association only has one employee, and the rest of the organization is made up of volunteers, which is why it is so important to have community support.
Davis Celestine, the President, who is also a volunteer, has been volunteering about 50-70 hours a week with this organization since 2006! Davis was in the Navy for around 13 years before becoming injured and paralyzed from the waist down. He shared that throughout the years he frequently gets asked if he should have never joined, or if he regrets anything. His response is that there is nothing to regret and that his injuries do not stop him from doing anything that he sets his mind to, which shows what a positive outlook on life he has. This mindset coexisted amongst many of the volunteers at the PVA and was contagious to everyone around. The PVA is truly a great organization that genuinely cares about everything they do and serving its community.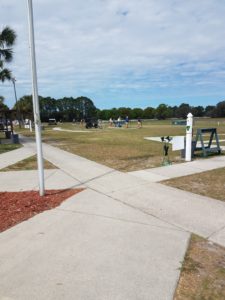 This month's volunteering event was a skeet shoot for both the disabled veterans, as well as anyone who wanted to participate. The PVA had around 80 people show up for this great cause, and all of the money that was generated is going to help fund a bass fishing event for the veterans this April.
This really was an unforgettable experience and being able to see so many members of the community, majority veterans themselves, come together to volunteer and support one cause was amazing. If you or anyone you know is looking for a great organization to volunteer with, then you should consider PVA!