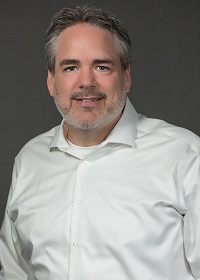 Meet Jeff Hamlett, Information Systems Support Specialist here at WestCMR. Jeff handles the day-to-day support for the company's websites, databases, applications, computers, phones, and printers.
Jeff has been with WestCMR for 6 months
Here are a few fun facts about Jeff:
I have 3 dogs – 2 Japanese Chins, Berkeley and Whitney, and an Australian Shepherd named Luna.
I love football, college and professional. The Buccaneers are my favorite team.
I am a huge Beatles fan.
Here's what Jeff has to say about . . . .
His Department
What does the Information Systems Department do here at WestCMR and how does that help our clients?
The most important responsibility of the Information Systems department is supporting our internal staff by making sure that they have everything they need to do their job successfully. We assist staff in providing technical support for our applications and databases, answering questions, and resolving computer problems. We also maintain, collect, and analyze data to ensure integrity of our database records, as well as providing trouble-shooting assistance concerning use of computer hardware and software, including our phone system and printers.
Unused surgical supplies
Before you started working at WestCMR, what did you think happened to surgical supplies sitting in hospital stock rooms if they were never used? What surprised you most about the surplus surgical supplies issue?
Before working at WestCMR, I never really considered that there would be unused surgical supplies. I assumed that all of the surgical supplies would be put to good use. I was really surprised to learn that millions of dollars' worth of medical supplies are thrown away each year and to think about the impact that this must have on the environment.
Working at WESTCMR
Tell us three reasons why you would recommend someone to consider a career at WestCMR.
The biggest reason that I would recommend someone to consider a career here at WestCMR is because of the emphasis they put on their employees. It is really a family atmosphere here. WestCMR really cares about their people. The benefits package is very impressive. The facility, including a gym and a full kitchen, is very employee friendly. Also, it's nice to work for a company that places so much emphasis on philanthropy and giving back to the community, as well as helping to improve the environment by reducing surgical supply waste.