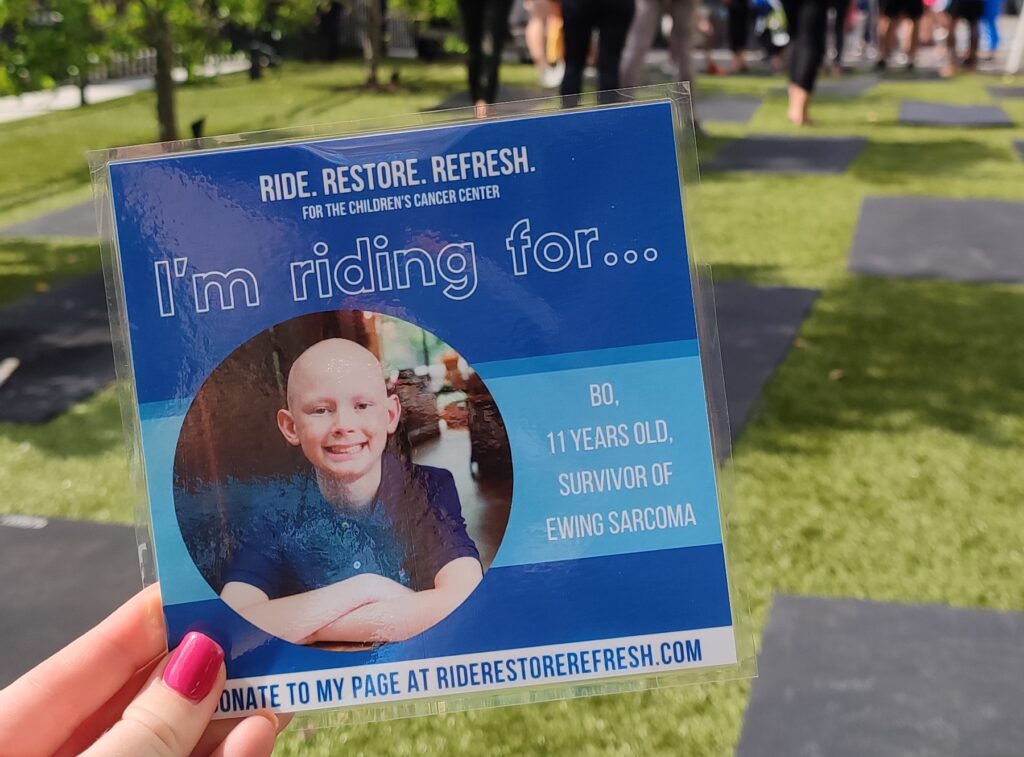 Exercise is hard. Add the Florida signature summer temperatures and high humidity, and it becomes a questionable activity to perform outdoors. But when the Children's Cancer Center called us to sponsor their Ride. Restore. Refresh. event, we didn't hesitate.
For 3 years now, the CCC has hosted this event in June, to raise funds for their programs. The Children's Cancer Center is a non-profit organization dedicated to serving children and their families battling cancer or chronic blood disorders, by providing them with educational, emotional, and financial support programs and family services completely free of charge.
As a sponsor of the event, WestCMR got the opportunity to participate in the Ride, Restore and Refresh portions of the event: first, a 30 minute cycle ride; then, 30 minutes of restorative yoga; and finally, 30 minutes of networking and refreshments.
"It was an incredibly emotional experience," shared Camille Hebting, who participated in the event on WestCMR's behalf. "We were all riding, pushing our limits, and just when we thought we couldn't continue, we were cheered on by kids who have to fight much harder battles," she adds. "We rode because we could, and we give back because we can — it's as simple as that."