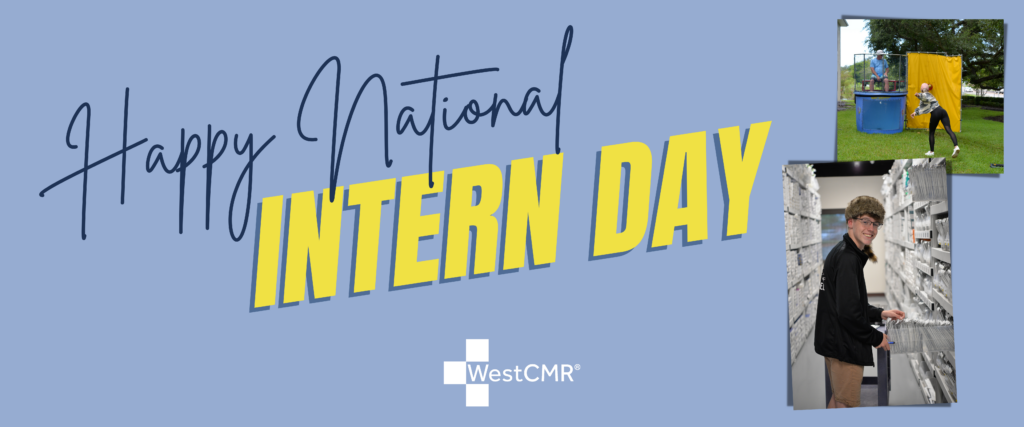 In case you missed it, today (July 29th) is National Intern Day — a perfect opportunity to recognize the leaders of tomorrow and celebrate our very own!
Any working professional who has had the chance to carry out an internship will tell you how beneficial they are for growth and development. Indeed, for the intern, they are an opportunity to learn about a trade, an industry, a specific position, or all three simultaneously.
They are also widely beneficial for businesses: companies who welcome interns boast better recruitment pipelines, overall retention and succession plans. An internship can also be the perfect way to evaluate onboarding processes, internal training programs, and more.
---
This summer, we had the absolute pleasure of hosting 4 interns: Cameron, Cooper, Eli and Ethan.
Cameron worked with our Global Director of Sales and Acquisitions on a CRM/database project. She used her attention to detail to purify contact information for prospects in all our domestic territories, and was able to get a taste for what our Strategic Accounts Representatives do in that area daily. Not to mention — she successfully dunked our CEO during our Spirit Week!
Cooper took on a massive photo project, which also required a lot of attention to detail. He used tools in the Adobe Suite to edit our product images, reviewing over 2,500 of them in total! Cooper's work impacted both our Marketing and IT departments who were so grateful for his help and professionalism.
Eli joined our inventory operations team for his internship, where he learned the ins and outs of receiving, organizing, picking and shipping product. His dedication for efficiency made him a valuable, albeit temporary, member of a team who already misses him dearly. Additionally, Eli showed interest in all parts of our culture, and even won an award of appreciation during our Spirit Week.
Ethan's efforts assisted our Marketing department in a MASSIVE outreach campaign. He was precise, efficient and absolutely invaluable in completing the process as quickly as possible. Ethan's dedication to a job well done affected all teams and territories, and the impact of his work will be felt long after his internship concludes as we reap the benefits of the seeds he helped plant.
As summer comes to a close, we are saddened to say goodbye to these 4 rock stars, but grateful for their dedication and hard work. We are proud to have helped them gain transferrable skills that will enhance their future careers, and wish them the very best!