My family and I began discussing where we should go for our Trip of a Lifetime months before my five year anniversary. Except for a cruise to the Bahamas, all of our family trips have been within our home state. We decided to be adventurous and choose a destination completely different from Florida. After many discussions, we collectively decided on an Alaskan cruise to The Last Frontier!
We began our trip by flying into Seattle, where we spent the first day exploring the Emerald City. We admired the downtown skyline surrounded by greenery, trekked up and down the hills, and enjoyed the fresh air from Elliot Bay. We were impressed by the modern art displays at every corner, and enjoyed all that made the city unique! Next, we departed on the cruise ship to Juneau, where we visited a salmon hatchery. They taught us the life cycle of salmon and how humans are helping the process in the most organic way to preserve the natural cycle. Later in the evening, we went on a whale-watching excursion where we were able to see humpback whales up close. It was so captivating that my kids braved the cold rain to experience it firsthand.
The ship took us to Skagway next, which was discovered in 1896 during the Klondike Gold Rush. The following day we went to Dawes Glacier, a 10,000-year-old deep blue ice field. Our final stop was the beautiful Vancouver Island. We felt like we were in a giant greenhouse. There were all kinds of beautiful trees and flowers. We enjoyed the rest of our time at sea while we sailed back to Seattle, but I think we all were looking forward to being back on land. We ended our trip with more exploring in Seattle, where we visited the Space Needle, Olympic Sculpture Park, Pikes Place Market, and the Gum Wall nearby.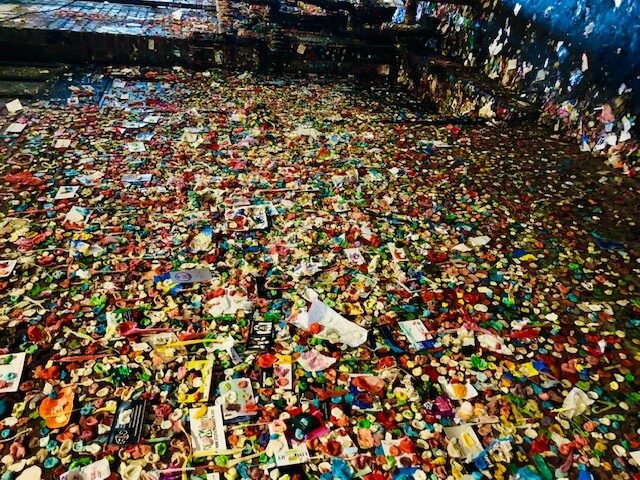 Did You Know?
The city workers removed 2,350 lbs. of the gum in 2015, and it took 130 working hours.
We are truly thankful for all the great memories we were able to make, and for WestCMR for making this trip possible!