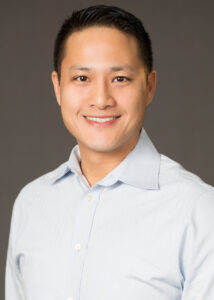 What is your position at WestCMR?
Sales Manager for West Team
How long have you worked at WestCMR?
5 years and 3 months
Alma Mater?
Schiller International University
Describe yourself in 3 words.
Meticulous – Tenacious – Enthusiastic 
Name one thing on your bucket list.
To visit my hometown in Taiwan with my family.
Here are a few fun facts about Mickey:
He is a sneaker enthusiast

He loves Sci-Fi movies

He loves technology
What do you believe sets WestCMR apart?
WestCMR is very passionate about what we do and who we are in the industry; from top to bottom, we all want to do right for our customers and make a positive impact in the industry. We don't stop at good; we work to be the BEST!
What Mickey's team says about him: 
 "He is always willing to step in and help and will do it with a smile. Mickey is very knowledgeable and is always sharing information with our team members, so they become more educated."  – Pri Naik

 

"Mickey is the first person to offer help and give advice. He is encouraging and pushes us to do our best." – Josh Golden

 

"Mickey has played a large role in our team's professional development. We are so thankful to have him." – Andy Mahoney