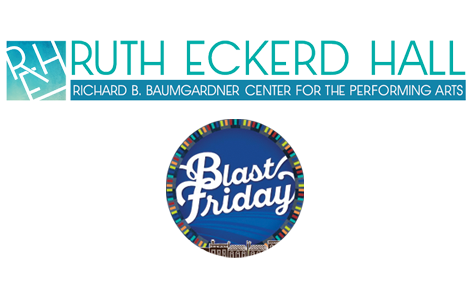 CLEARWATER, Fla., March 25, 2019 /PRNewswire/ — WestCMR, a global surplus surgical supply company, is proud to be the presenting sponsor for the 9th season of the REH Blast Friday Concert Series, spanning 3 city blocks of Downtown Clearwater, FL., at the intersection of 600 Cleveland Street and South Fort Harrison Avenue. 5:30pm-10:00pm, Fridays: March 29, April 26, and May 31, 2019, as seen on TV here.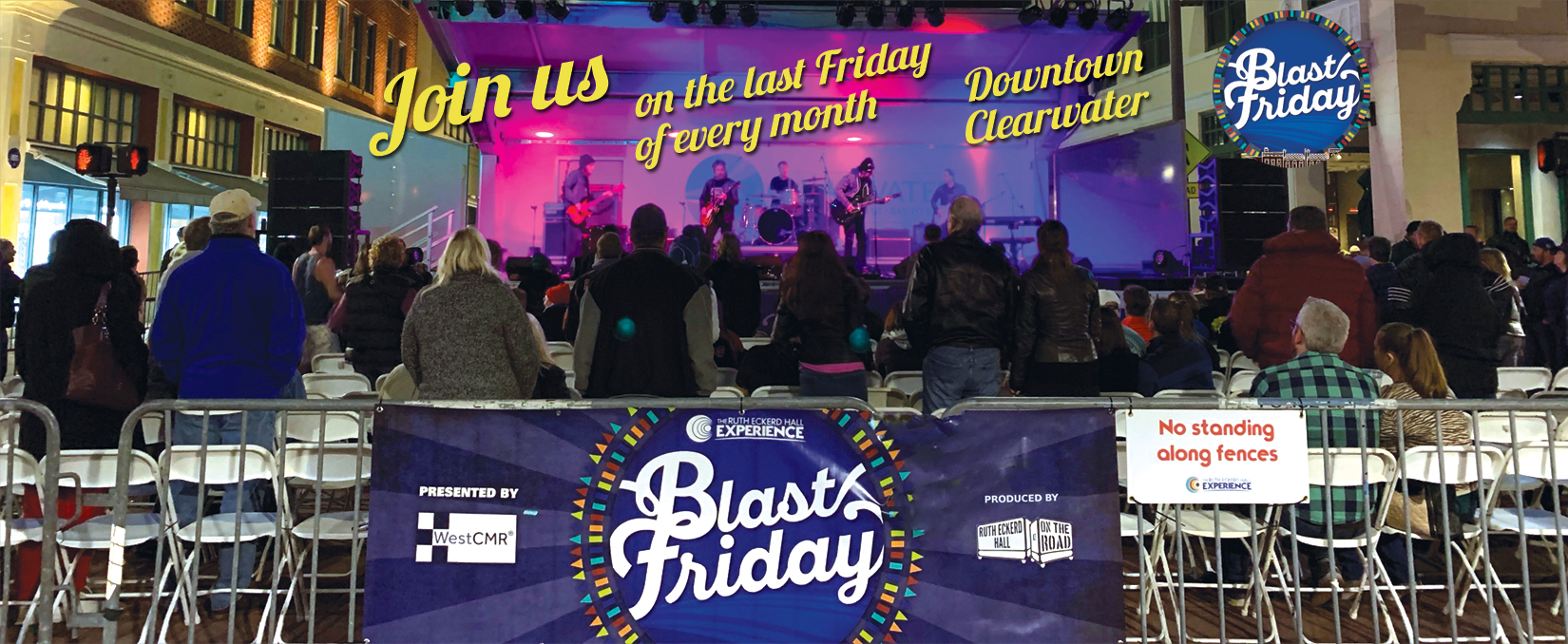 Blast Friday is a family fun-filled food and craft festival, featuring free admission to live concerts at two locations, from local and national touring artists, on the last Friday of every month, on March 29, April 26, and May 31. The WestCMR tent will feature a free photo booth, where attendees may have their photo taken and printed on-site, and shared instantly on social media. Over 35 vendors and food trucks will serve a wide variety of specialty cuisine prepared on-site, with beer, wine and non-alcoholic beverages, available for purchase. Concert goers are welcome to bring lawn chairs to relax and enjoy the evening.
Admission is free. For general admission reserved seating, with two complimentary beverages, VIP packages for all Blast Friday concerts are available. A limited number of SUPER VIP ticket packages for all Blast Friday concerts are also available, with seats in the first three rows directly in front of the stage, a meet and greet opportunity with band members, plus complimentary snacks, beer and wine, under the Super VIP tent.
Purchase tickets here.
Event Details – FREE Admission, Everyone is Welcome
Friday, March 29, 5:30PM – 10:00 PM
The Rippingtons
Opening: Shaun Hopper
Gloria West, performing at 600 Cleveland Street
Grammy-nominated contemporary jazz group, The Rippingtons, return to Clearwater for Blast Friday. Founded by guitarist and composer Russ Freeman in 1985, with 22 albums at top 5 Billboard status, and 5 albums reaching #1, Jazziz Magazine called the Rippingtons' debut album, Moonlighting, "the number one most influential contemporary jazz album of all time."
Friday, April 26, 5:30PM – 10:00PM
The Greg Billings Band
Opening: Ronnie Dee & The Superstars, for Home Cooking V
Friday, May 31, 5:30PM – 10:00PM
Mark Farner
Opening: Stormbringer
Quotes
"On behalf of our new partnership with Ruth Eckerd Hall, WestCMR is very proud to sponsor Blast Friday. This family fun event is our way of giving back to the wonderful Clearwater community we cherish. It is our honor to sponsor Blast Friday with such a nationally renowned institution as Ruth Eckerd Hall."
Randy Ware, WestCMR – Founder and CEO
"We are excited to welcome WestCMR as a Blast Friday sponsor this season. Their vision and values of serving the community align with those of Ruth Eckerd Hall. We look forward to working with them now and in the future."
Susan Crockett, Ruth Eckerd Hall – Acting President & CEO
#WestCMRCares #WestCMRGivesBack
#BlastFridayClearwater #REHOnTheRoad
@WestCMR @RuthEckerdHall
Ruth Eckerd Hall On The Road books and produces a number of off-site events including Friends of Music Member Appreciation Concerts, Blast Friday, the Tampa Bay Rays Summer Concert Series, the Clearwater Jazz Holiday, the Valspar PGA Championship concert at Innisbrook, and events in other partner venues including the Palladium, the Tampa Theatre and the Amalie Arena. In 2018, industry trade publication Pollstar named Ruth Eckerd Hall On The Road #53 in the world and #33 in the United States of concert promoters.
About WestCMR, LLC.
In 2018, voted among the 150 Top Great Places To Work in Healthcare by Becker's Hospital Review for the 5th year, industry leader WestCMR, provides surplus surgical supply solutions to healthcare, as a sustainable alternative to industry-wide excess. Since it was founded in 1997, by CEO, Randy Ware, WestCMR has changed the way the healthcare industry thinks about buying/selling surgical supplies. The WestCMR Global family includes WestCMR, LLC, GeoSurgical, and Ware Consulting. westcmr.com
Media Contact:
Stephany Greene
WestCMR, LLC.
727-213-8281
[email protected]
SOURCE: PR Newswire