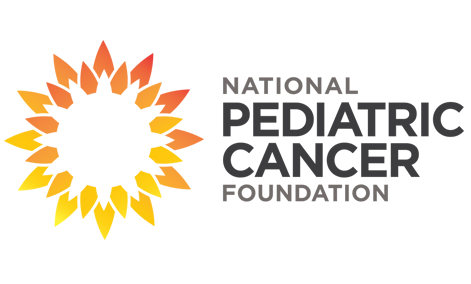 Cut for a Cure and Tampa Bay Dream Walk host events, sponsored by WestCMR
CLEARWATER, Fla., March 25, 2019 /PRNewswire/ — In honor of children fighting cancer, for the 4th year in a row, The National Pediatric Cancer Foundation (NPCF) has partnered with global surplus surgical supply company, WestCMR, and CEO and Founder, Randy Ware, to co-host a Cut for a Cure Event at WestCMR headquarters, 11:00am-3:00pm, March 29, 2019.
The following day, a special highlight is planned for WestCMR's Randy Ware, to have his head shaved on stage at the NPCF Tampa Bay Dream Walk Event, March 30, 2019, at Raymond James Stadium. On stage, Ware will also present a check for at least $5,000 in donation as a title sponsor.
Cut for a Cure is the perfect way to fundraise and make a bold statement for pediatric cancer. WestCMR's employees, friends and family will have their heads, hair or beards shaved/cut, or colored orange to raise awareness. To fund clinical trials for The NPCF to find faster cures, WestCMR has committed to donating $100 per shaved head, and $50 per colored head, with the expectation of achieving a donation of at least $5,000. As seen in last years' video, 16 WestCMR employee heads were shaved, and this year, approximately 60+ employees, family and friends are expected to participate. Although participants' new hairstyles may be temporary, their impact on the fight against pediatric cancer will be permanent.
The National Pediatric Cancer Foundation is the leading top-rated pediatric cancer research charity in the U.S. Clinical trials funded by NPCF are yielding amazing discoveries and the advancements are saving children's lives.
Facts About Childhood Cancer
1 in 285 children will be diagnosed with cancer.
43 children per day or 15,780 children per year will be diagnosed with cancer.
Cancer is the #1 cause of death by disease among children.
Since 1980, fewer than 10 drugs have been developed for use in children with cancer.
Only 4% of federal government cancer research funding goes to study pediatric cancer.
NPCF – Conducting multiple clinical trials at 24 hospitals nationwide.
NPCF – donated $17 million+ to the Sunshine Project since 1991.
Quotes
In honor of Cut for a Cure, on behalf of WestCMR, we are honored to support the quest to cure pediatric cancer with our annual tradition. The NPCF cause is very dear to my family and our WestCMR team. I am so proud of our employees, families and friends who are joining me as we shave and color our heads for this important mission."
Randy Ware, CEO – WestCMR
The NPCF is both proud and appreciative of our partner "WestCMR". The WestCMR mission challenges the status quo within the surgical supply industry. As an outstanding community of servants, they are also greatly helping to challenge the status quo for pediatric cancer research. On behalf of all the children impacted by cancer, we thank you for your support!
David Frazer, CEO – NPCF
Event Details – Everyone is Welcome – For FREE
Cut for a Cure with WestCMR
11:00am – 3:00pm – Friday, March 29th, 2019
WestCMR, 520 Howard Court, Clearwater, FL 33756
Dream Walk Tampa, with Randy Ware
8:00am Registration, 9:00am Walk Begins – Saturday, March 30, 2019
Raymond James Stadium, 4201 North Dale Highway, Tampa, FL 33607
Cut for a Cure donations accepted here.
#WestCMRCares #WestCMRGivesBack
#CutforaCure #NPCF #DreamWalkTampa
#RiseUp #FasterCure #PediatricCancer
Fellow partners include the Tampa Bay Rays, Tampa Bay Lightning, and Tampa Bay Buccaneers.
About the National Pediatric Cancer Foundation
The National Pediatric Cancer Foundation (NPCF) collaborates with leading hospitals across the nation to fund clinical trials to find faster cures specifically for pediatric cancer. Since 1991, the NPCF has been a shining light for children fighting cancer by donating millions of dollars to research. The clinical trials we've funded are yielding amazing discoveries and the advancements are saving children's lives. nationalpcf.org
About WestCMR, LLC.
Voted among the 150 Top Great Places To Work in Healthcare by Becker's Hospital Review for the 5th year, WestCMR has been the industry leader providing surgical solutions to healthcare since 1997. A sustainable alternative to industry-wide excess, WestCMR has changed the way the healthcare industry thinks about buying/selling surgical supplies. The WestCMR Global family includes WestCMR, LLC, GeoSurgical, and Ware Consulting. westcmr.com
Media Contact:
Stephany Greene
WestCMR, LLC.
727-213-8281
sgreene@westcmr.com
SOURCE: PR Newswire