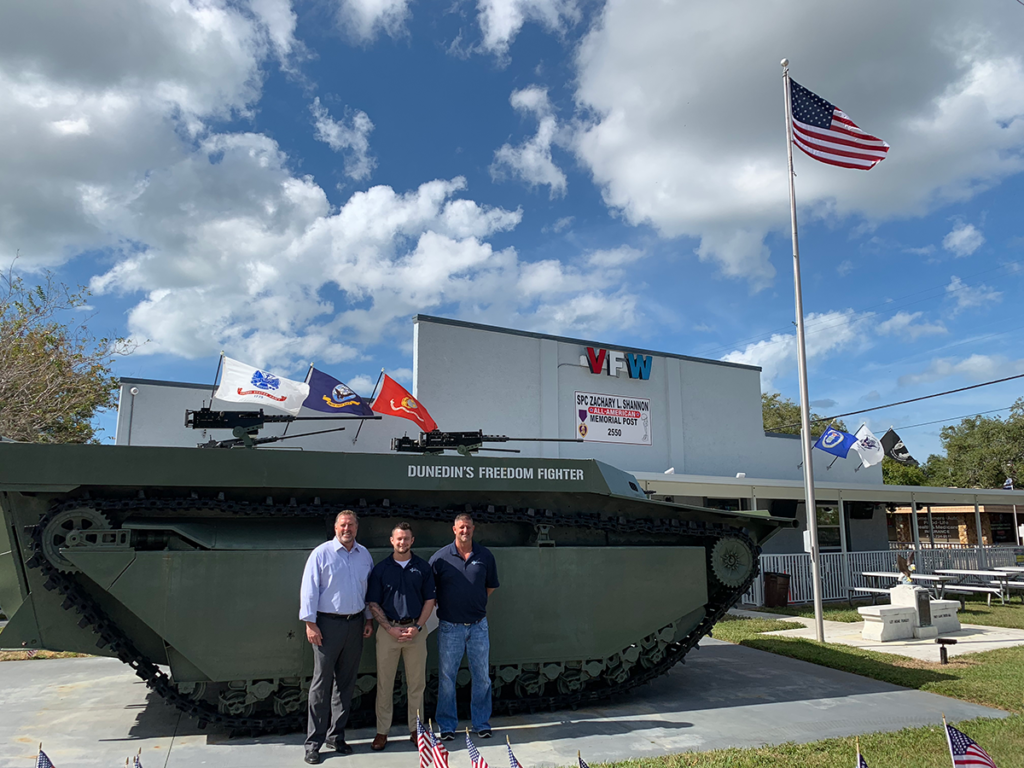 November 11th allows us all to recognize and show appreciation for all of the men and women who have served in one of the United States military branches. WestCMR is honored to have three veterans on our team!
We wanted to take a moment out of the day to show our veteran employees how thankful we are for the service they provided our country. Our Human Resource Director, Stacey Rhoads put together a gift on behalf of WestCMR as well as a lunch outing, as our token of appreciation. Mike, Jordan, and David were treated to a relaxing lunch away from the office, where they enjoyed a water-front view at the local seafood restaurant, Bon Appetit. The HR and PR and Marketing department joined the men for lunch. Stories were shared as they reminisced on their past and experiences during boot camp, deployment, and even their living and eating arrangements. Following lunch, they visited Dunedin Veteran of Foreign War Post which serves local military veterans and their families. Outside the post, you will find an original Landing Vehicle Tracked, troop transporter that was produced in Dunedin, FL.
WestCMR couldn't be more thankful to have Mike, David, and Jordan as part of our team. We appreciate the service Mike and David provided and that Jordan continues to provide, today and every day.