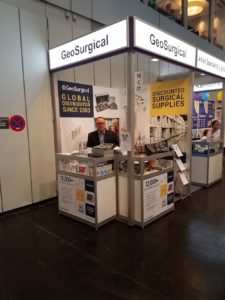 As GeoSurgical prepares to attend Arab Health 2018 for the second year in a row, we would like to express how excited and humbled we feel to visit the beautiful city of Dubai in UAE this January 29th – February 1st  at the Dubai International Convention Centre.
This event will provide an invaluable opportunity to meet and greet our existing loyal customers in the region, as well as to forge new relationships with future partners – both in the UAE and the rest of the globe.
We look forward to the next few upcoming days with optimism, as we know this will be a truly fantastic, once in a lifetime experience. If you are in Dubai during these dates , please do not hesitate to come shake hands with us at Booth H1.G32. We will be glad see you there.