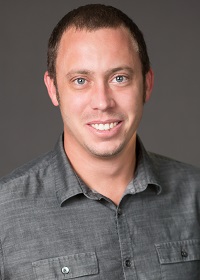 Meet Jeff Griffith, Strategic Accounts Representative for the West Team here at WestCMR. Jeff speaks with clients at hospitals and surgery centers promoting cost savings and recovery.
Jeff has been with WestCMR for 1.5 years. His career began as a business development specialist but transitioned to strategic accounts representative at the beginning of 2017.
Here are a few fun facts about Jeff:
Enjoys real estate and home improvement.
Car and motorcycle enthusiast.
Animal lover with a German Shepherd and two cats.
Here's What Jeff Has to Say About . . .
His team's role
What does the West Sales and Acquisitions Team do here at WestCMR and how does that help our clients?
The West Team works with hospitals and surgery centers west of the Mississippi. When a facility has unused surgical supplies that aren't going to be used, we purchase them. In doing so, the facility recoups some of the expense and gets some money back into the budget. We also save facilities money by selling them the supplies they are already using, but in each counts and at a discounted rate.
Unused Surgical Supplies
Before you started working at WestCMR, what did you think happened to surgical supplies sitting in hospital stock rooms if they were never used? What surprised you most about the surplus surgical supplies issue?
I didn't even know there was the amount of surplus medical supplies before starting at WestCMR. It's not something I ever even thought about; I was surprised when I found out how much waste there actually is.
Why WestCMR is a Great Place to Work
Tell us three reasons why you would recommend someone to consider a career at WestCMR.
Working for a company that cares about its employees is great.
The benefits are incredible.
We get to make a positive impact on the healthcare industry.