Curious about the brands that make up the WestCMR Global family? Today's post puts a spotlight on GeoSurgical.  In the last eight months, GeoSurgical has grown tremendously. Being the International division for WestCMR, we have been applying the same concept, on a larger scale, since 2003. The medical device industry has the same, if not more, challenges through international markets that affect costs and patient care.
GeoSurgical has gone through many facelifts over the years, especially in the past eight months. A complete brand change in August 2016 and a completely overhauled website in January 2017 were implemented to focus on the customer experience and to provide an easy to use platform. The GeoSurgical team has grown in numbers and territory covered. So far in eight months, our team has been to three trade shows, traveling over 12,819 miles to three different countries…with more to come in 2017 and 2018! The product offering to the clients and service that the team is able to provide is what sets us apart in the International ring.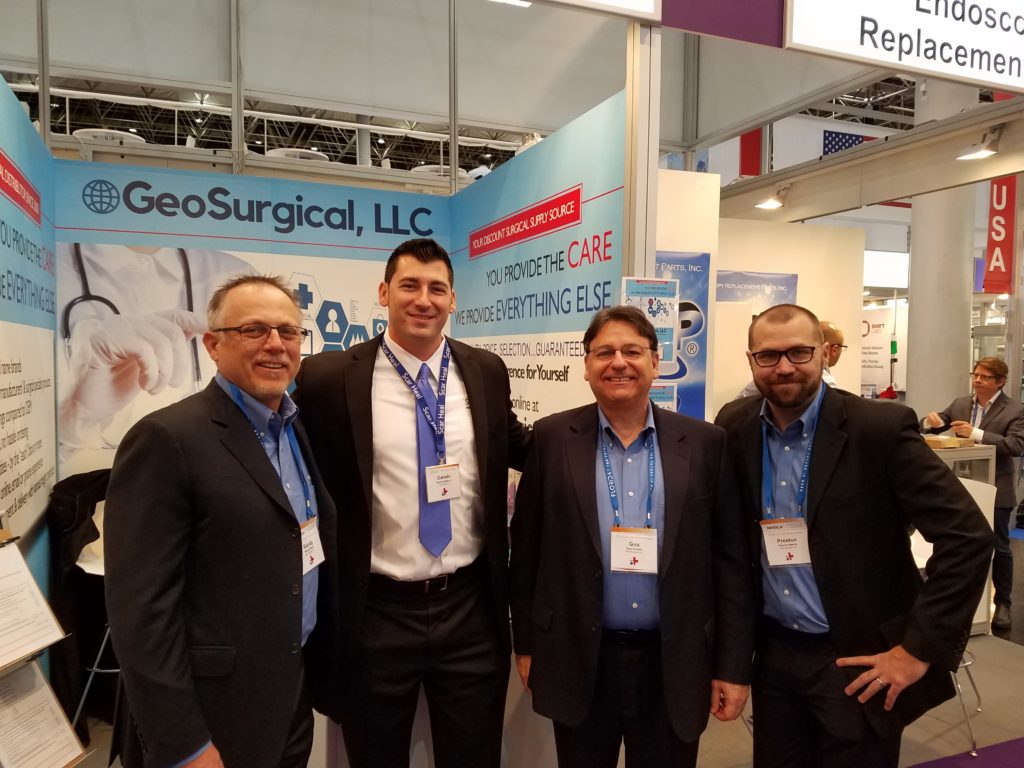 By adding cost alternatives to clients that sometimes do not have a luxury of having any options, it opens up great opportunities that they may have not had before. Procedures that may not have been able to be performed because of cost, or even supplying the right items for the procedure, is a huge benefit that GeoSurgical has to offer.
GeoSurgical, with its growing team, is making new improvements daily to better serve clients all over the globe.