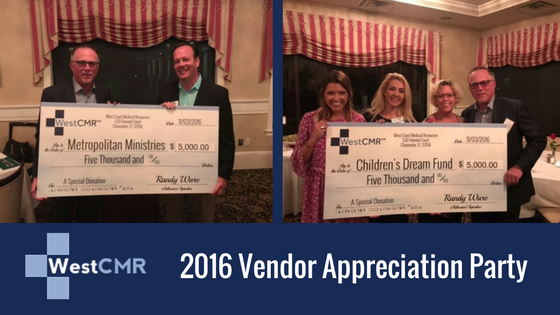 Last Thursday, we had the opportunity to thank some important people: our vendors. Together we had a terrific time at the Belleair Country Club. It was a fantastic opportunity for our employees to get to know the vendors that help WestCMR operate. We don't often get the chance to meet face-to-face with representatives from these companies, so this event helps us put faces to the services and products we buy.
One especially fun and meaningful moment of the evening came when we surprised two area nonprofits with $5,000 checks. Thanks to the generosity of our vendors and a little help from WestCMR, we were all able to support our community. Our featured charities this year were The Children's Dream Fund and Metropolitan Ministries.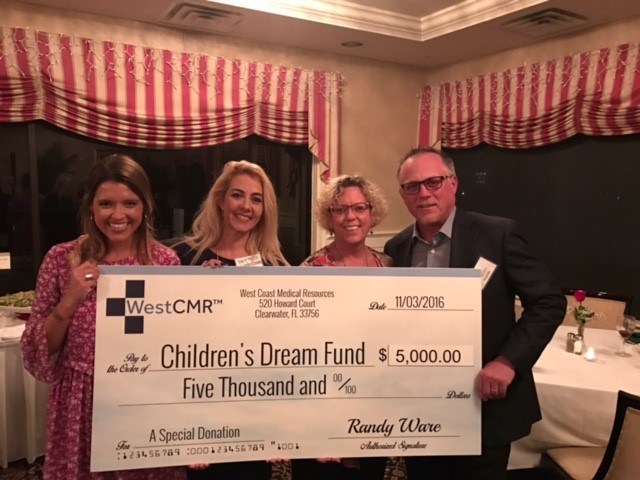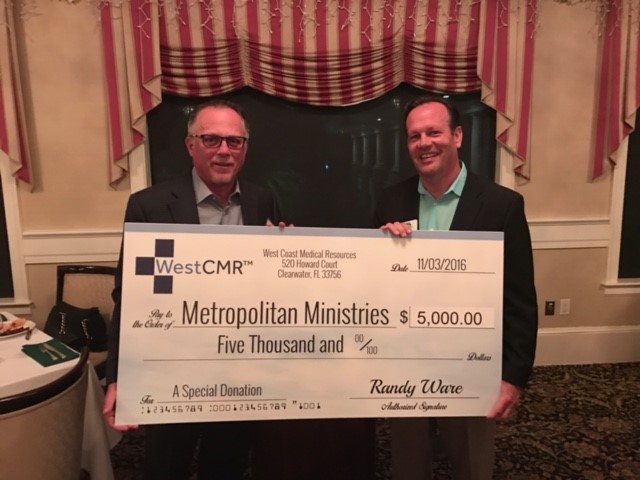 Without our valued vendor partners, it would be a lot tougher to focus on the mission-critical tasks we tackle each day on behalf our customers. Thank you. You are an extension of our team.