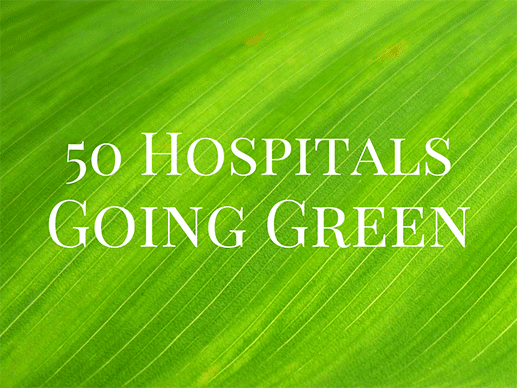 Becker's Hospital Review is pleased to name 50 hospitals as some of the greenest hospitals in America.
Read the full article at: www.beckershospitalreview.com
As a company that helps hospitals efficiently and effectively deal with surplus surgical supplies to prevent waste, we love to see stories about hospitals' efforts to "go green." This month Becker's Hospital Review released its list of the 50 of the greenest hospitals in America 2016, and we knew we had to share it.
These hospitals have committed to becoming environmentally friendly through a variety of initiatives and have won awards from Practice Greenhealth, the U.S. Green Building Council, the American Society for Healthcare Engineering or the Environmental Protection Agency.
From energy conservation to recycling to better waste management, these are shining examples of the green movement in the healthcare industry. Congratulations to all the hospitals that made this year's list!
Image credit: background leaf image from Pexels