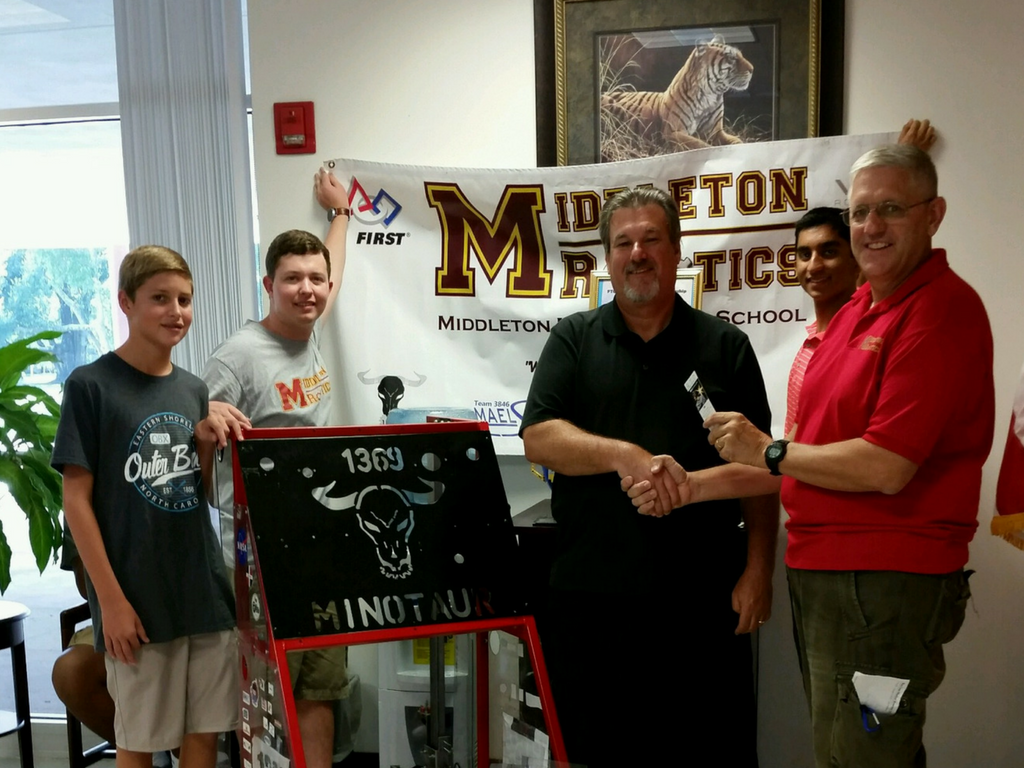 If you've spent a little time on our blog, you may have noticed we take community service seriously. Many of the programs we participate in are often focused on helping those who are dealing with an illness, such as cancer, and those who are less fortunate. However, we recognize that social responsibility in our community can also play a role in children's education. That's why we recently supported the FRC (First Robotics Competition) Team 1369 Minotaur at Middleton HS Robotics Club in Tampa by donating a pair of Rays/Yankees tickets for a raffle.
The proceeds from the raffle (over $900!) will help support a team of over 50 kids as they travel around the country competing with a robot that they will start building in January for the 2017 game, First Steamworks. To learn more about FIRST, visit their website at http://www.firstinspires.org/robotics/frc.
The team here at WestCMR is thrilled to play a part in supporting this robotics team. Science and math skills are critical to many industries, including healthcare. As the field of robotic surgery continues to grow, we want to see young men and women from our area prepared to participate in meaningful ways. Will one of these young adults help raise surgeons to the level of Iron Man in the future? Maybe!
Good luck, FRC Team 1369 Minotaur! We hope you rock 'em and sock 'em at the First Steamworks event in January!