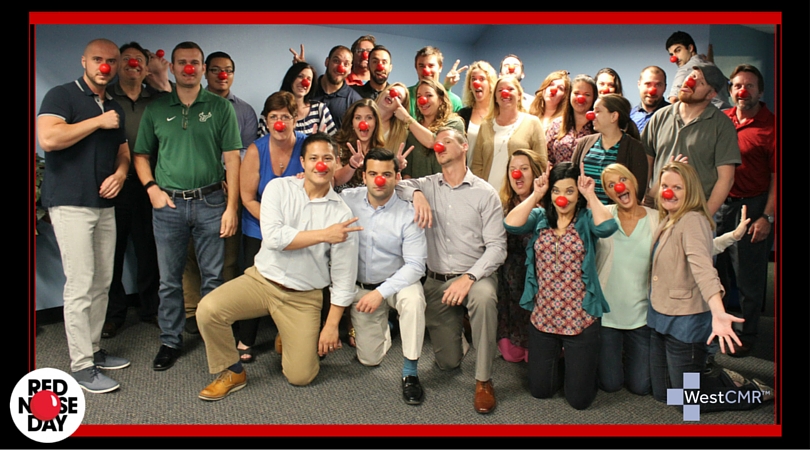 On Thursday, May 26th, the WestCMR staff joined to take part in Red Nose Day, a national event held to support children's charity groups, including Boys & Girls Clubs of America, Feeding America, National Urban League, and The Global Fund, among others.
"This was a fun opportunity to be silly and help out some great causes at the same time" said Melissa Armstrong.  "It was entertaining to see my co-workers wearing the noses, and knowing that we were doing good in the process made it all the better!!"
The goal of Red Nose Day is to have a fun day and raise funds to support projects that ensure that kids are safe, healthy, and educated, and WestCMR was happy to contribute.  Half of the money distributed by Red Nose Day 2016 will be spent here in the US, and the other half will be spent in some of the poorest communities in Latin America, Asia, and Africa.
We are proud to be able to make donations to help secure the future for children world-wide.