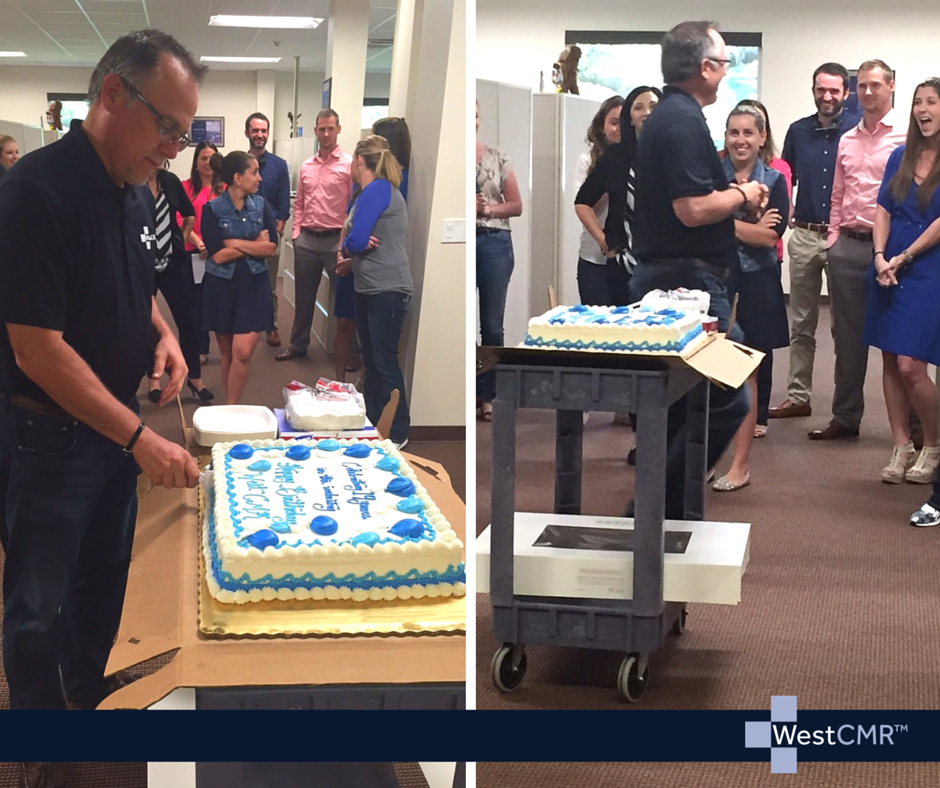 In 1997, our Founder and CEO put himself out there and started the ball rolling on what would become WestCMR.  He didn't know where it would go, how big it would grow, or how many people he would touch along the way on his journey to make an impact in the healthcare industry.
Here we are, 19 years later, 40 people strong, growing and bettering ourselves every day.
Thank you, Randy Ware, for dreaming up a concept and breathing life into it, for working relentlessly for so many years on your own until you began assembling together the amazing team we have now.  Today we celebrate WestCMR and Randy Ware's inception on this day.
Happy 19th birthday, WestCMR!