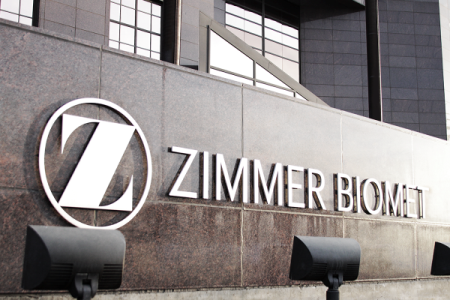 Why the Zimmer Biomet purchase of Cayenne Medical is good for healthcare, competition, and the population as a whole.
Zimmer Biomet has announced its purchase of Cayenne Medical, an Arizona-based startup that launched in 2005 with the intention of saving procedure time and reducing cost-of-care while improving patient outcomes.
What does this mean for healthcare, competition, and the population as a whole?  Through a company like Zimmer Biomet, who has the capability to reach a wide audience and to handle a variety of products, the acquisition of Cayenne Medical creates a new take on how surgical supplies are thought of.  WestCMR we will be excited to see how the union of these two companies influences the marketplace.
Competition in the marketplace is a good thing.  In this case, a more competitive Zimmer Biomet/Cayenne Medical entity will help to keep the industry on track to better their product, offerings enhance their customer service, and drive down costs.  Competition is the market's way of weeding out the inferior and motivating industry leaders to rise to the occasion.
Combining each area that these companies excel at will mean more access to a variety of quality product at a cost-conscious price.  This acquisition will strengthen Zimmer Biomet's Sports Medicine capabilities and portfolio of technically advanced soft tissue reconstruction solutions for knee, shoulder, and extremities procedures, and ultimate will be beneficial to the healthcare industry as a whole.  And when healthcare is healthy, the patients and the industry wins.
In a press release from Zimmer Biomet, David Nolan, Group President of Zimmer Biomet's Sports Medicine, Extremities, Trauma, Biologics, and Surgical businesses stated that "[they] greatly look forward to leveraging Zimmer Biomet's scale and specialized sales capabilities to broaden and accelerate the growth of Cayenne Medical's clinically acclaimed offerings."
David B. Springer, President and CEO of Cayenne Medical said, "from the beginning, Cayenne Medical has endeavored to be a leader in the soft tissue repair and reconstruction segment of sports medicine, and this combination with Zimmer Biomet will advance our mission to solve unmet needs in this clinical area, while transforming traditional techniques with minimally invasive innovations and generating compelling cost savings in the delivery of care by surgeons, surgery centers, hospitals."