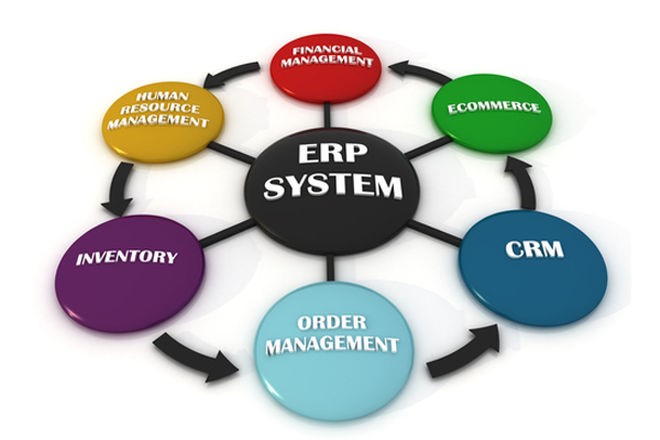 Automation, interfacing, and analytics help healthcare providers optimize inventory management, cut costs, and ultimately promote better patient care. At WestCMR, we have unveiled the next step in our commitment to technology with the integration our enterprise resource planning (ERP) solution.
ERP refers to the software that a business can use to process and manage information from all of its departments.  It then stores this information in one database that is the source for all reporting needs for a company.
"An ERP system is like the nervous system for a business," said Scott Bartholmey, WestCMR's CFO.  "All departments are integrated with the ERP software, including accounting, inventory, sales, marketing, and purchasing.  Our goal is to ensure each department is running at optimal efficiency and in sync with the others.  This system puts WestCMR head and shoulders above others in our industry and helps us continue providing the most sought-after products at low prices for our customers."
One of the greatest benefits ERP provides is the picture of the entire WestCMR operation. By recording vital data from all parts of the company into one multifaceted database, WestCMR can identify areas of strength as well as areas of potential. When used properly, the software will provide a map for better future planning and set the stage for us to keep pace with our customers' needs.
"The biggest benefit of our ERP is the integration and visibility of information it provides," stated Randy Ware, WestCMR's CEO and founder. "This can lead to better business strategies and tactical decision-making for our customers' and WestCMR's future."
By better aligning each department and gaining a more accurate understanding of each part of the business, our ERP helps WestCMR save time and increase efficiencies, which in turn allows for improved workflow.  Ware noted that this comprehensive glimpse makes it worth the investment. "If you look at just the cost, you will see a high price tag," said Ware, "but if you look at the productivity of employees and the transparency of information, that's where you get the real gains."
WestCMR continually works to refine its capabilities by acquiring new technologies and equipment to maintain the company's industry leadership. The implementation of our ERP system is part of a companywide process-improvement initiative to adopt best business practices, which will provide our customers with seamless, hassle-free transactions.
"The flexibility of our ERP system allows us to be nimble and proactive to stay competitive in today's changing market conditions," explained Bartholmey. "It is the real-time visibility, giving us a more timely business control and transparency that provides greater responsiveness, accuracy, and performance to support the needs of our customers."