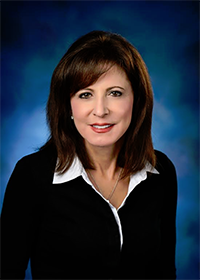 By Nancy Kailas, Vice President, Business Development, WestCMR
Unbelievable but true: Researchers at Johns Hopkins found that the U.S. wastes at least tens of millions of dollars each year in unused operating room surgical supplies. If this concerns you like it does most, you'll love what WestCMR does for the healthcare industry.
You'll also want to take a moment to read this Becker's Hospital Review article about 50 of America's "greenest" hospitals. The article puts in perspective how important environmental protection is and how this best practice will reduce healthcare costs.
Today's healthcare facilities not only have the obligation to keep people healthy, they also share a mission to keep communities clean and reduce the stress on our environment. That means reducing waste.  WestCMR provides hospitals green alternatives that reduce surgical supply waste, enhance supply chain efficiencies and cut healthcare costs. As the industry leader, WestCMR has the largest purchasing and redistributing network for soft assets and is uniquely qualified to help monetize surplus inventory. WestCMR provides realistic and accurate fair market value based on supply and demand and expiration dates.
Healthcare facilities like those highlighted in the Becker's article have the opportunity to continuously recoup supply expense dollars while protecting the environment. WestCMR liquidates a hospital's surplus, paying the hospital for the products that it would normally dispose of. By partnering with WestCMR, health systems today can reflow those dollars back into their budget or donate those funds directly to a charity instead of donating products the charity cannot use.
Through its expansive global client network, WestCMR also redistributes the products they acquire from healthcare facilities. Facilities who purchase from WestCMR are able to cut supply expenses because they are allowed to purchase by the "each" and at a lower cost, resulting in a reduction of their spending during a time when facilities are experiencing closures, budget cuts and layoffs.
For one WestCMR customer at a large healthcare facility in Wyoming, a multi-faceted partnership is key: "WestCMR has been a good partner by providing the option to purchase surgical supplies in smaller quantities and by purchasing our excess supplies that are longer being used at our facility. Sandra Carvalho has been excellent to work with. It is nice to know that we have a vendor that is contracted with our GPO to do business with."
We are happy to learn more about your facility and how we can help you recoup lost inventory costs and protect the environment. Please contact me to discuss how to start a partnership with WestCMR today.