You may recall that the men of our extended leadership team got treated to a private movie screening a few weeks ago. The ladies of our extended leadership were anxiously awaiting their turn, and our CEO delivered!
On April 12th, on a cloudy and rainy day, a Sprinter van limousine whisked us away from the office for a pampering experience at a local nail salon and spa. Some chose a pedicure, some favored a manicure; what's certain is that all had an incredibly relaxing time. "It was so nice to get out and talk something other than work," shared Sandra Carvalho, Director of Global Sales, Acquisitions, and Marketing. "Team bonding experiences don't have to happen at work, and I vote for pedicures everyday," she joked.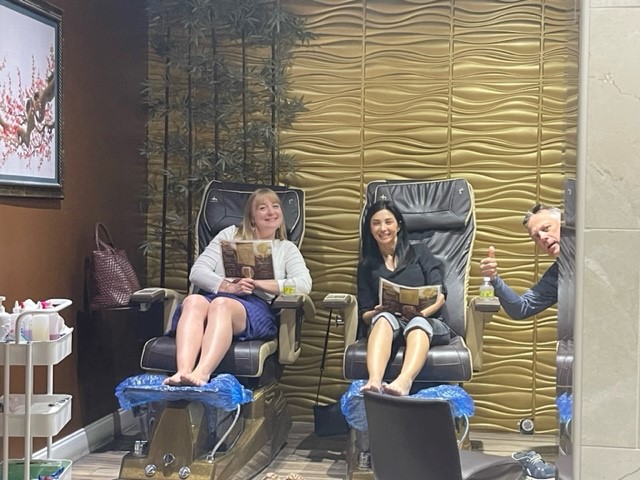 Once the nail polish had dried, we all boarded the Sprinter limo again and headed to Columbia Restaurant on Sand Key. The establishment is favored by locals and tourists alike for its authentic Old Florida menu and breathtaking waterfront views. Our server was delighted to welcome us, and made a few jokes about wishing he could join in the fun! We indulged in warm Cuban bread, croquetas, 1905 salads, and a delicious lunch special of stuffed chicken breast with yellow rice. We took our espresso and cafe con leche to go — there was work to do back at the office after all!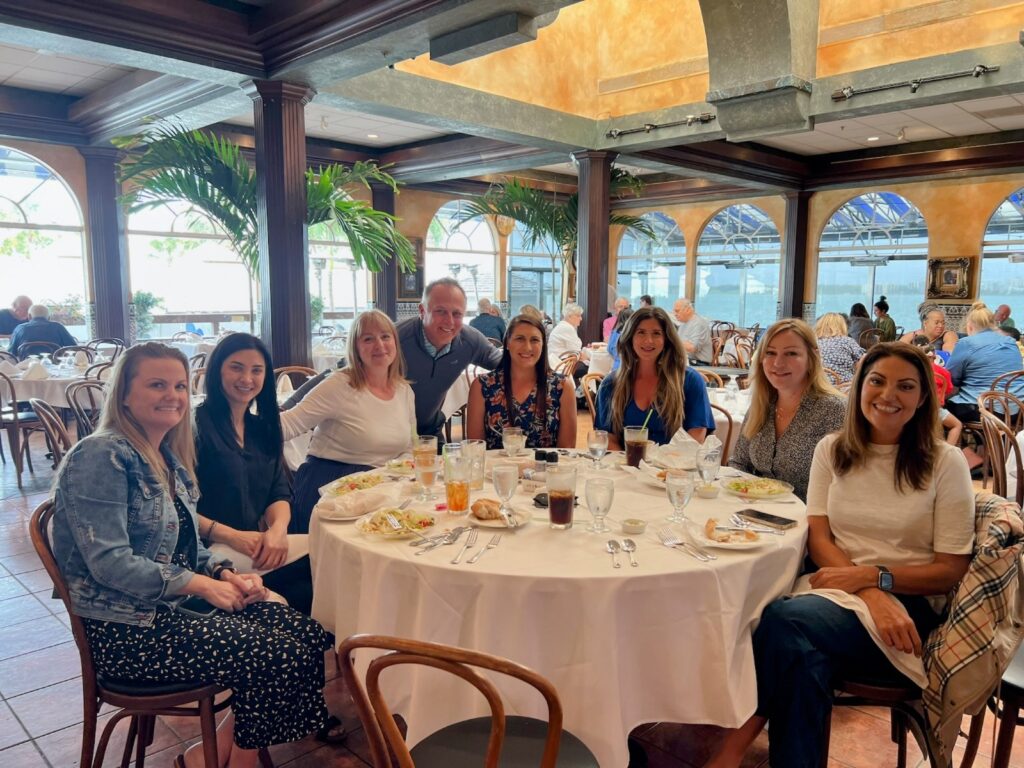 Elise Bexley, Manager of Training and New Business Development, put it perfectly: "WestCMR excels at making us feel appreciated for the hard work and time we put into the company. I'm very proud to work for a company that acknowledges our "wins" and treats us with special days like nails and lunch. So simply yet so rewarding!"