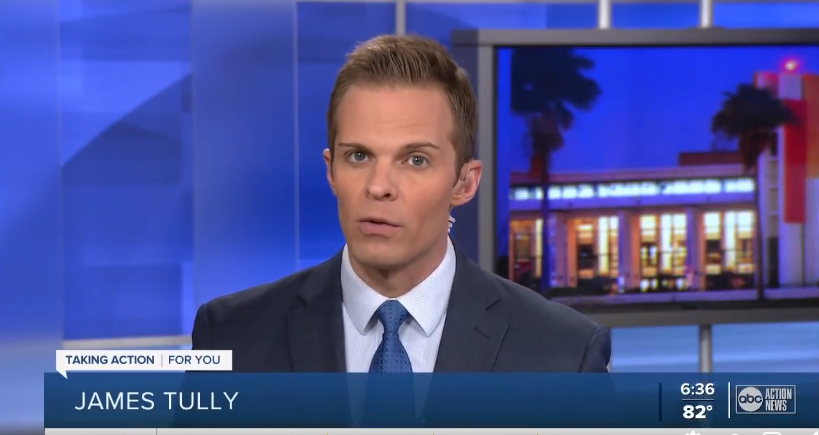 Ever since the beginning of the pandemic, and although our business levels dropped significantly as a result of it, our founder and CEO Randy Ware wanted to support mental health and suicide prevention through a local organization. It simply made sense to us to use our 25th anniversary as another occasion to give back.
James Tully, news anchor for WTFS/ABC Action News in Tampa, led and edited a feature focused on our resiliency through the pandemic, and continued focus on giving back. Following our 25th anniversary, Tully and a crew member visited our offices in May of 2022, where they chatted with Camille Hebting, PR and Content Marketing Specialist.
Throughout the introduction to our campus and our business model, a common topic kept coming up: community. That's how Hebting found a home with her current employer, and how WestCMR got through the pandemic.
"When the rest of the world thought that we were the ones making bank during COVID, we were actually slowed down quite a bit," she shared on camera. Indeed, WestCMR supplies surgical disposables mainly for elective procedures, which were put on hold for several months at the beginning of the pandemic.
"But CEO Randy Ware pushed forward," adds Tully, "knowing that things would get better." In 2020 and 2021, WestCMR continued hiring and added seats on all sales teams. We also kept giving back, and officially reached $1M in charitable contributions in early 2021, totaling almost $1.5M today.
We all leave a footprint, and it matters — that is Randy's motto, now painted on the side of the WestCMR building as part of a beautiful mural completed earlier this year. WestCMR celebrated 25 years in business with a $10,000 donation to the Crisis Center of Tampa Bay, and will continue to support local charitable organizations as business continues to grow.
To watch the whole story, click here.