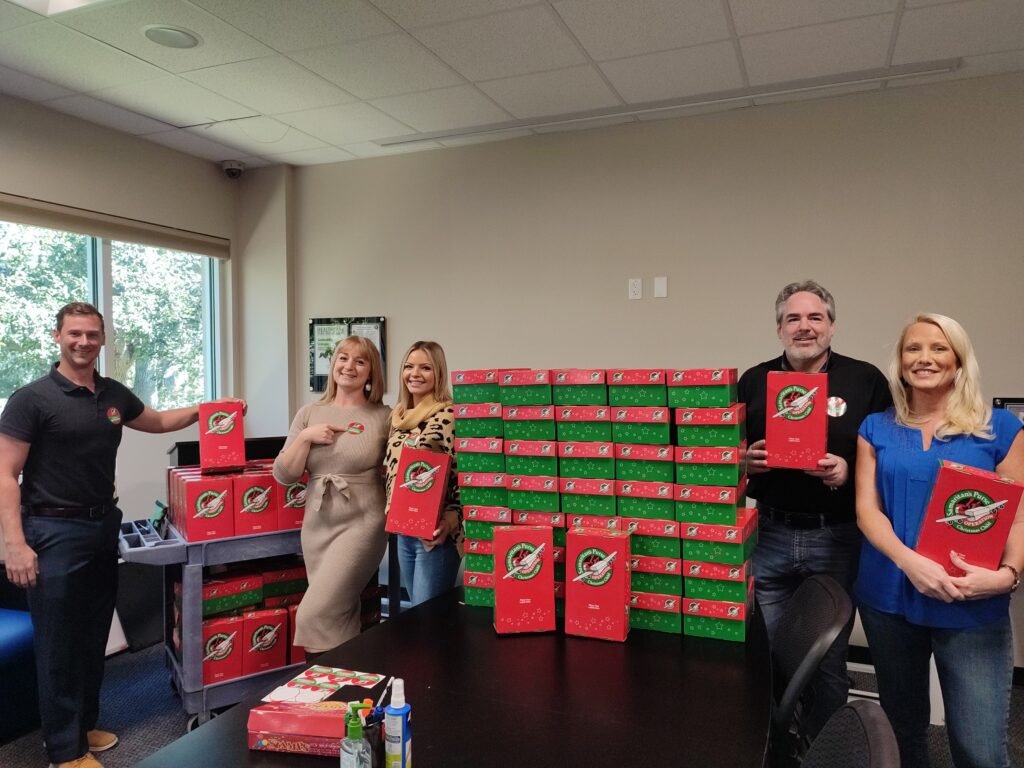 *cue the Christmas music*
Every year, WestCMR participates in a number of initiatives around the holiday season to give Christmas experiences to kids who may not receive them otherwise. One of them is called Operation Christmas Child, and is operated by Samaritan's Purse, a 501c3 charitable organization.
The program offers different ways to participate, so that individuals and companies with different levels of resources can all join in the effort. In preparation, our Philanthropy Committee set aside a budget to purchase toys, as well as branded shoe boxes in which all donations were to be shipped.
This year, we filled 100 boxes with notebooks, crayons, kickballs, jump ropes, play dough, socks, toothbrushes, and more. We set up in the board room and created an efficient assembly line. It took less than an hour for our small but mighty group to fold the boxes and garnish them. We then took the boxes to The Point Church, down the street from our office, for shipment. At the church, we were welcomed by three ladies who were in charge of receiving the donations. When we notified them that we had 100 boxes in the trunk of the car, their eyes lit up in excitement and two of them went to gather carts. Once again, our small but mighty team unloaded the goods in no time. After we were done, one of the ladies asked if she could pray for us — she thanked WestCMR for their generosity, and all of us for giving our time to execute it. It was a heart-warming experience!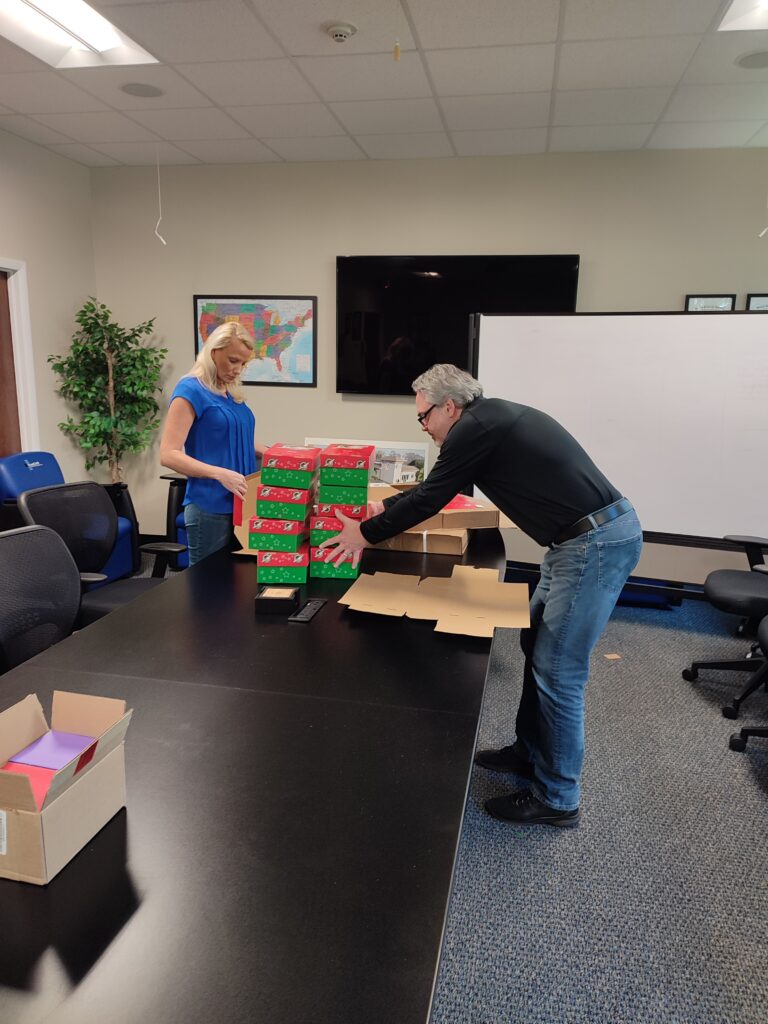 Just like in years past, we are proud to have participated in this effort. There is something so gratifying about being able to give time and resources for those who don't have much. We wish you all a wonderful holiday season!