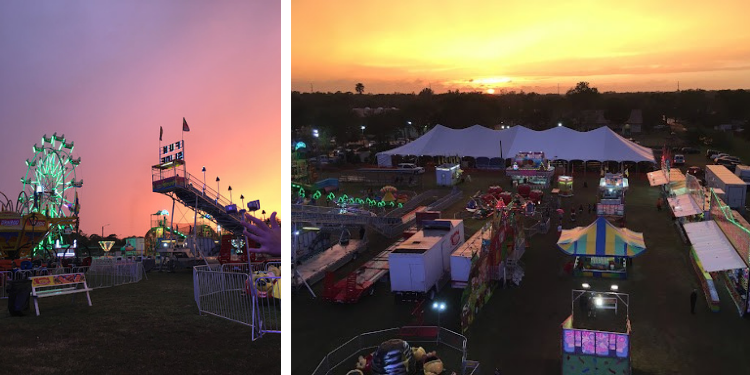 This past weekend was a big one for our local community: St Patrick's Catholic School hosted its 55th Annual Fun Fair, after having to cancel last year for the first time in over 50 years due to the pandemic. WestCMR has been a partner of the event for many years, as a number of employees are alumni of the school. The fair takes place over four days right next to the school and church in Largo. This year, no less than six performers grazed the main stage, with Reverend Barry and the Funk as the main act on Saturday night. Our team members who attended tell us more about their experience:
"I had a great time attending this year's Fun Fair at St. Pat's Catholic School in Largo.  I had a pulled pork sandwich, fries and a coke which was delicious! Saturday night, the fun fair was the most packed I've seen it in over 10 years, the band put on an amazing show! It is very special for me to see WestCMR as a sponsor for this event every year, the support they provide goes such a long way on making an impact with the school and the community," shared John Ruppel.
"It was so great to see an outpouring of support from the community," added Sandra Carvalho. "This event is always special for our family and had the largest support this year. Great time to visit family and friends! I enjoyed all of the St. Patrick food options, especially the Mexican food and egg rolls."
"The St. Pat's Fun Fair is one of my all-time favorite events!  We get to act like children for an evening and ride bumper cars, giant slides and indulge in some hot dogs and funnel cake!  Besides just the food and the rides, there are great items that are being auctioned off and live music every night to enjoy!  It was fun to grab some fair food, a beer (or margarita) and watch the live band with friends," noted Kassandra Martin.
WestCMR was proud to sponsor yet another successful Fun Fair! Huge props to Chair Patty Ruppel for a most memorable event.