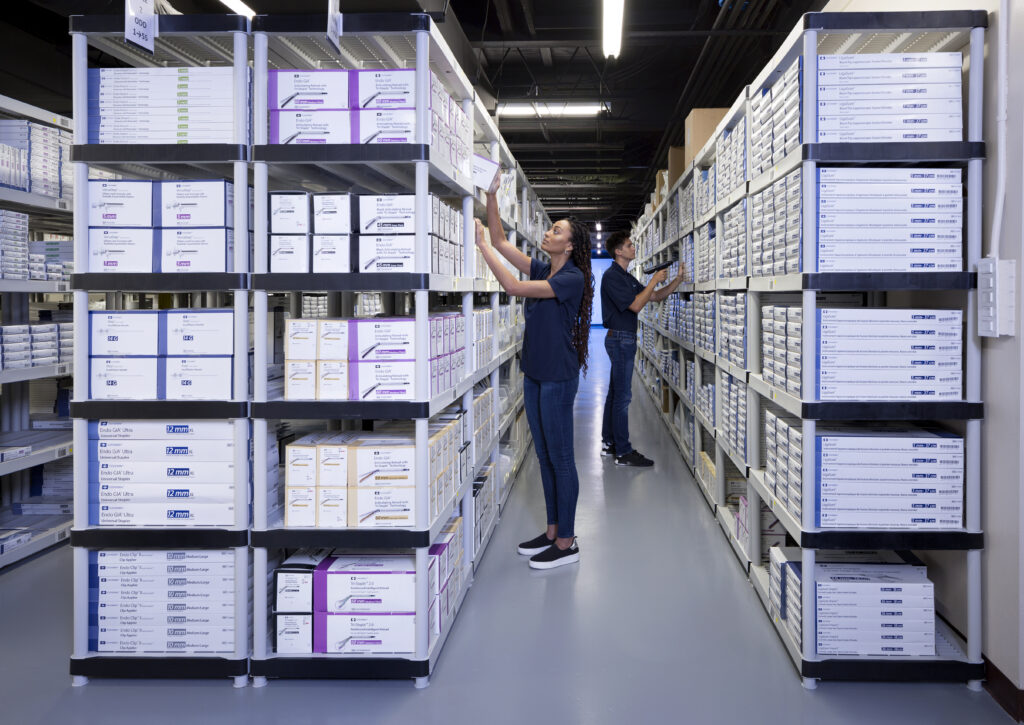 As seen in Supply Chain Strategies & Solutions, the official magazine of AHRMM.
Experts will often share easy tips to manage the health of your supply chain, especially when it comes to inventory. Inventory management is an essential task for surgical services departments, but it is not one without surprises. Being proactive allows for a better response to unexpected events, such as federal mandates or natural disasters, which can cause an interruption in service.
In an ideal world, your facility has a structured process in place to manage the surgical supplies it purchases, items that are currently in inventory, and products that go unused. This process generally includes regular cycle counting for demand planning of key items, recall management through UDI, and expiration management for disposables. Such activity also allows for identifying excess or slow-moving items by the surgical services team, who can attempt to return identified SKUs or transfer them to another facility within their IDN. When a return or transfer is not possible, the team can look to companies offering an alternative for excess inventory, like WestCMR, to liquidate.
Beyond the great sustainability aspect of reducing material waste, there is an obvious financial gain of recouping these obsolete assets' partial cost. Materials management teams operate on a tight budget; therefore, they can benefit from liquidating non-moving inventory, creating extra funds. Working with a third party vendor, like WestCMR, can increase a facility's purchasing power on surgical supplies. This type of vendor can provide benefits such as: allowing them to purchase supplies in small quantities, source currently back-ordered items, and take advantage of better pricing on manufacturers' products.
If 2020 has taught us anything, interruptions will happen; our response depends on how prepared we are for them. Simplify your response today by contacting our team at acquisitionsmanagers@westcmr.com.