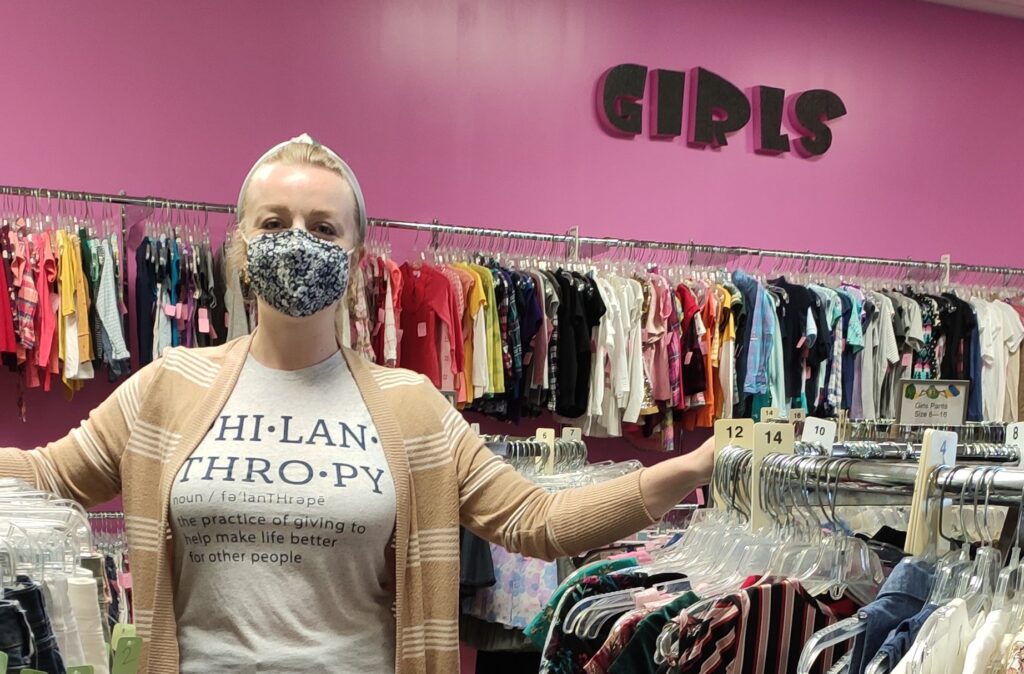 As part of our commitment to philanthropy, WestCMR pays its employees for two days of Volunteer Time Off (VTO) every calendar year. Team members get to pick the charity they'd like to volunteer at, as well as the date. This week, we'll be highlighting Camille's VTO with Clothes to Kids.
---
There are over 175,000 school-aged children in the Tampa Bay area who can't afford new clothes. These kids, whose households are considered low-income or in crisis, are eligible to receive free or reduced-price lunch at Pinellas and Hillsborough county schools, and are the students who shop at Clothes to Kids.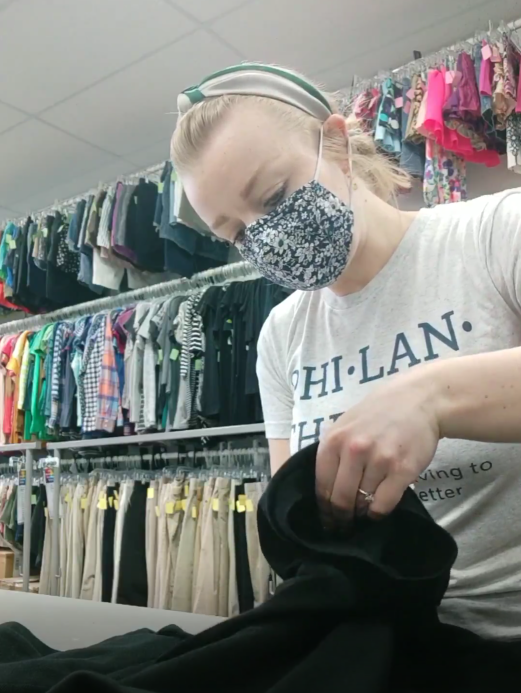 Clothes to Kids is a 501c3 charity whose mission is to outfit kids in need in our community with full wardrobes of new and gently used clothes. Each wardrobe includes:
5 pairs of new underwear
5 pairs of new socks
5 tops (including up to 3 uniforms)
4 bottoms (including up to 2 uniforms)
1 dress (optional)
1 pair of shoes
1 jacket (in season)
I volunteered at the St Pete store, located off of 34th Street South. Audra Ames, store manager, and Mervi Zuercher, shopping manager, were there to welcome me at the store opening time.
I spent the morning sorting donations with Sharon and Jan, two weekly volunteers. Our job consisted of separating soiled, torn, or ripped items from the good quality clothes and organizing them into categories. I learned to look for collar stains, broken buttons, armpit stains, and more. The unfit clothes aren't thrown away; they are purchased by the pound by a textile recycler. These funds are then used to buy new socks and underwear. Because uniforms are often stained when used, they are also purchased new by the store. I spent the afternoon tagging, hanging, and folding uniform tops.
It's very important to the organization that only great clothes make it out to the store racks. "We don't want to offer kids clothes that they wouldn't pick out at a regular store, or that they would be embarrassed to wear," said Audra when we chatted at lunch. To the same extent, the store is made to look just like a regular store, with racks and mannequins; all clothes are tagged so that it reflects any other shopping experience. Because of the pandemic, they have had to shift from in-person shopping to an online request form where kids can enter their size and favorite colors and retrieve them via curbside pickup.
It was such a great experience to be able to take a day off work and volunteer, especially because the organization and cause it serves is so worthy, and the need is very important. I'll continue to support Clothes to Kids whenever I can!
— Camille Hebting