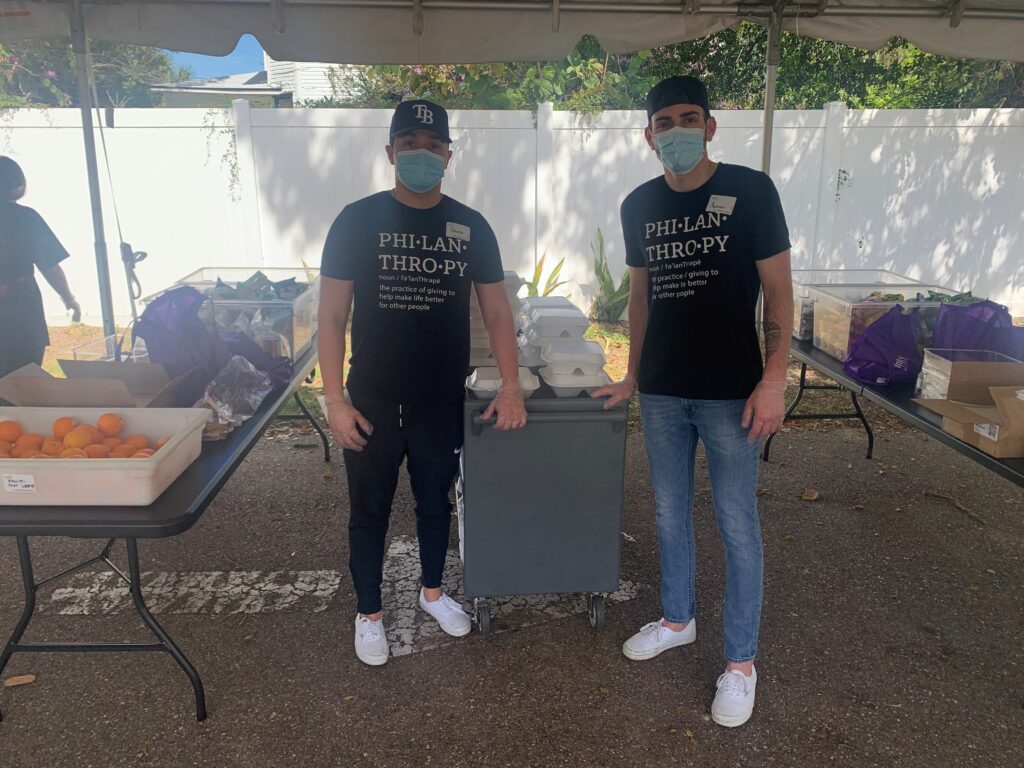 It is no surprise that multiple members of our team decided to spend their first Volunteer Time Off (VTO) day of the calendar year with Feeding Tampa Bay. The pandemic made the need for food incredibly high and for more people than ever before. Although protocols have changed, volunteers continue to serve the community through Feeding Tampa Bay. Read the recap of their experiences below:
---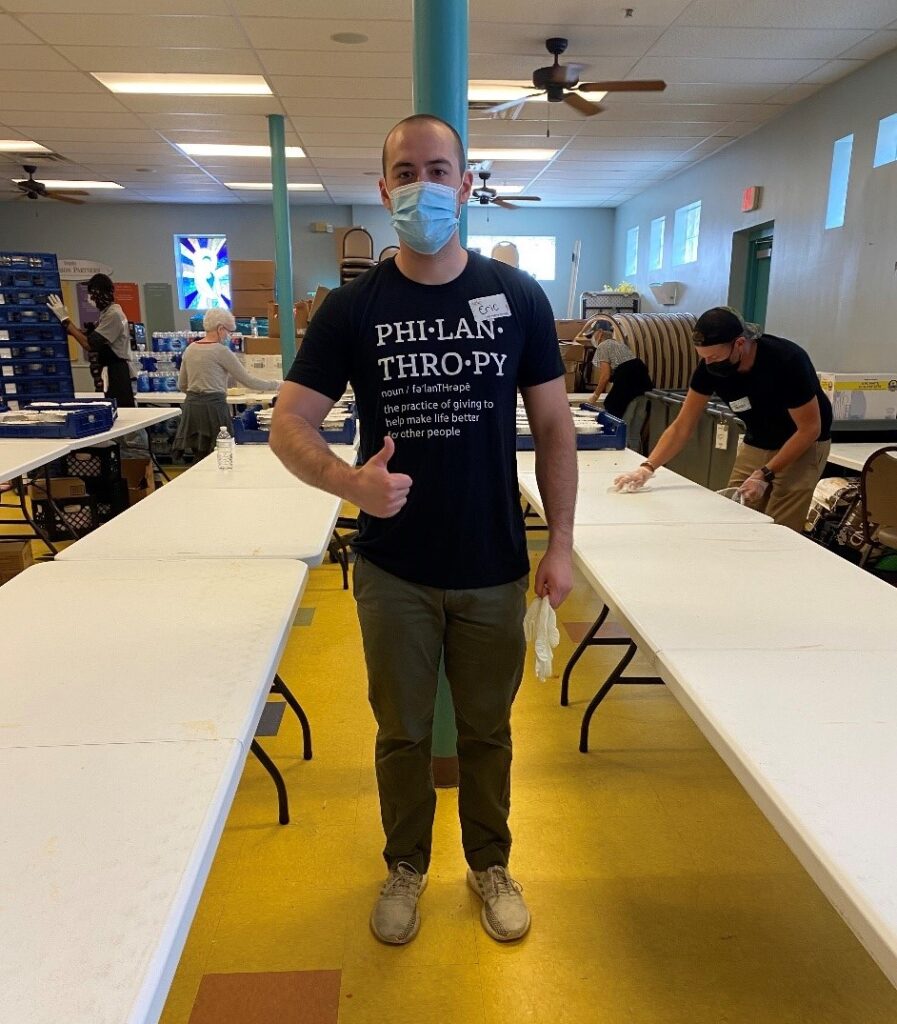 My girlfriend and I decided to volunteer at Feeding America in Ybor. It was really great to see how they have adapted to deal with the pandemic, by setting up stations outside, to still be able to help people in need. The truth is that the pandemic made the demand for meals even greater than before.
I was tasked with making sure people didn't leave with any Styrofoam items, to keep Tampa clean! We were in a group with a couple of guys from Patrick Air Force Base who were also there volunteering. We thanked them for serving our country in multiple ways! Everybody was really friendly and thankful.
— Eric Jens
---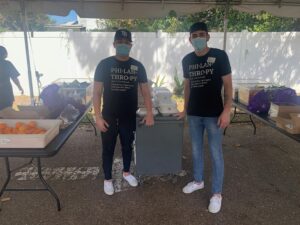 Steven and I decided to participate in a Feeding Tampa Bay event at the Trinity Café in Ybor City. When we got there, we signed in and immediately got to work. We were tasked with setting up a tent outside for less fortunate and homeless individuals to come in and receive a hot meal.
We were in charge of setting tables and passing out meals to everyone who came in. The concept behind the Trinity Café is to make it feel like a restaurant experience for all the people who come since they normally can't afford to eat out.
Seeing these people and being able to talk to them was a humbling experience. With the events of the past year and the stories I've heard, it made me truly appreciate how fortunate I am and realize how important it is for me to consistently give back.
We are both looking forward to the next VTO opportunity!
— Andrew Rodrigues and Steven Cardona
---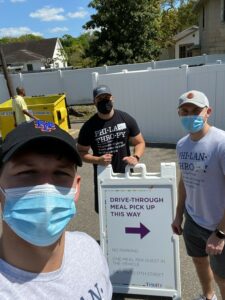 Feeding Tampa Bay is a food bank that helps serve meals to less fortunate individuals. Due to COVID, an outdoor dining area and drive-thru were set up to maximize the number of individuals who can receive food.
Out of about 12 volunteers, Zach, Frankie, and I were in charge of bussing the tables after an individual was done eating at a specific spot. Once the spot was cleaned, a place mat was set down with silverware and a bottle of water to let the next person know that seat was available. Once seated, a server would bring over the entrée of the day, along with a cookie and orange.
— Anthony Angley
Volunteering with Feeding Tampa Bay was truly an eye-opening experience. It really made me thankful for the position I am in today and aware of what is going on in the world. There are so many different problems people are facing. I am glad I was able to help out and make a positive impact on others in our community.
— Frankie Galinus
I appreciate the opportunity given to me by WestCMR to help those in need, especially in the times we are in. It opened my eyes to see how many people truly need help, and it reminded me to keep a positive attitude that things will work out. Thank you again for letting me have this great experience!
— Zachary Cooney
---