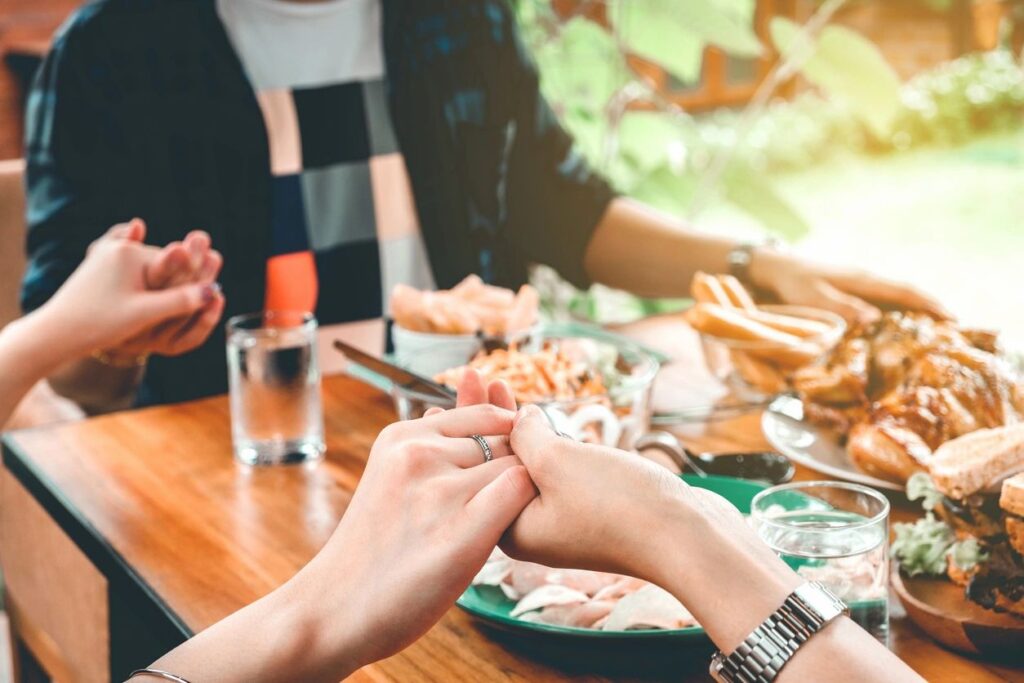 Our team looks forward to celebrating Thanksgiving. In this last post before the holiday, we'd like to share what we are thankful for.
---
This week, we summoned the whole team to participate in a fun exercise. Instructions were simple: share one thing you are thankful for. The word cloud below shows the responses submitted; the size of each word/phrase matches the amount of times it was mentioned.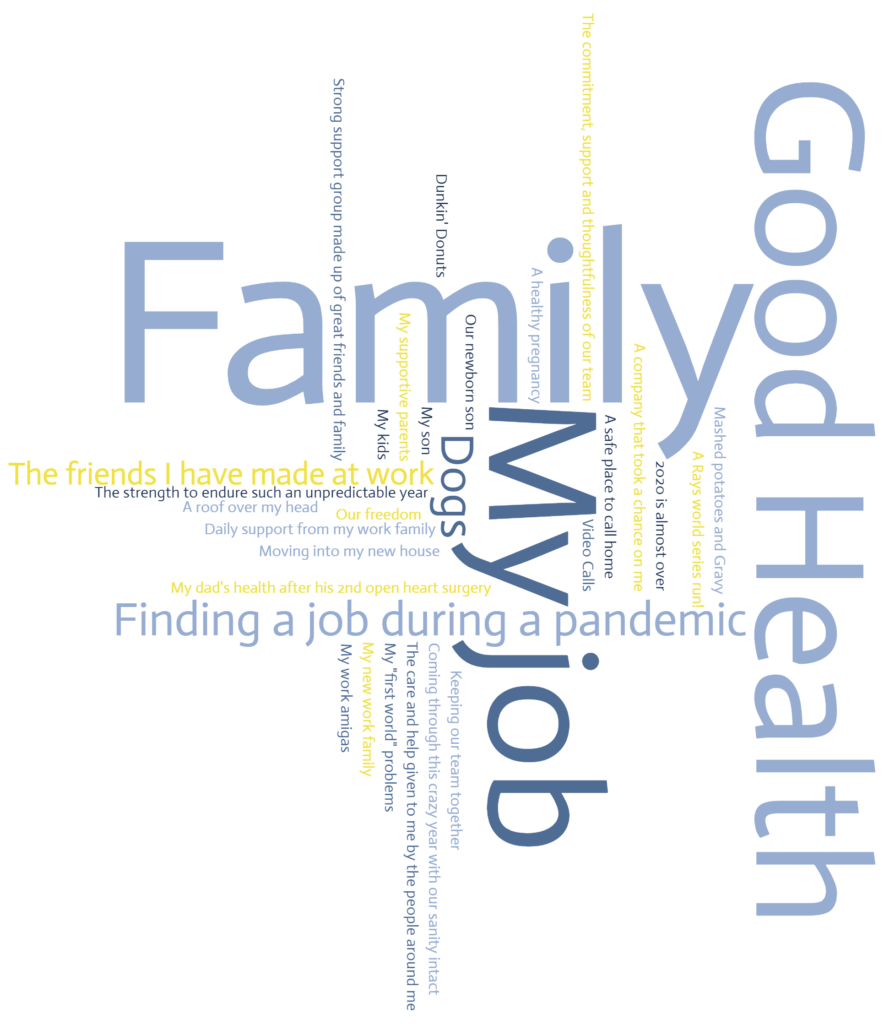 A few highlights:
"I am thankful for the strength to endure such an unpredictable year. It's definitely been a roller coaster ride: despite the dips, you appreciate the peaks more than ever."
"A healthy pregnancy, and the opportunity to keep my little guy safe by working remotely for the time-being! One more month until he makes his debut!"
"I'm thankful for a company that took me in under their wing (during a pandemic) and took a chance on someone who's never done anything in medical sales before."
"The one thing I'm thankful for this year is the resolute commitment, support and thoughtfulness of the WestCMR family during a difficult and chaotic time in our history."
And one more, that we can all agree on: "I'm thankful for mashed potatoes and gravy."
We hope that all of you will find something to be thankful for this year. The entire team at WestCMR and GeoSurgical wishes you a very happy Thanksgiving!