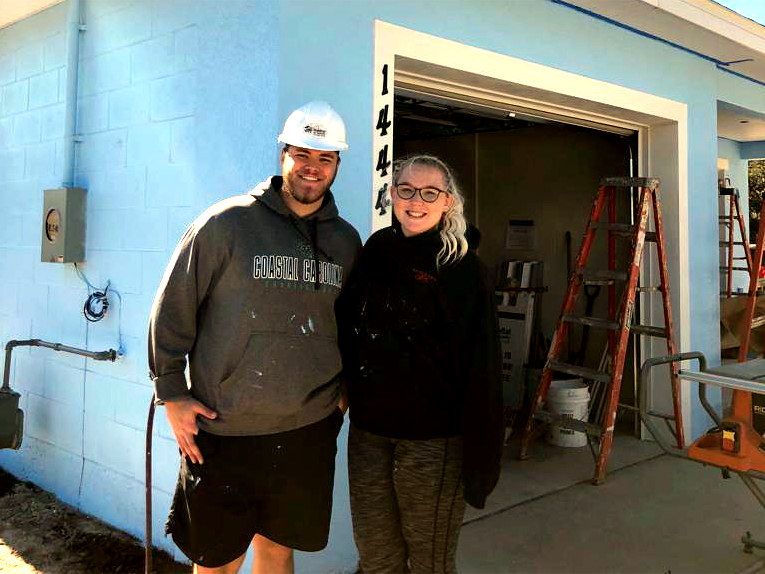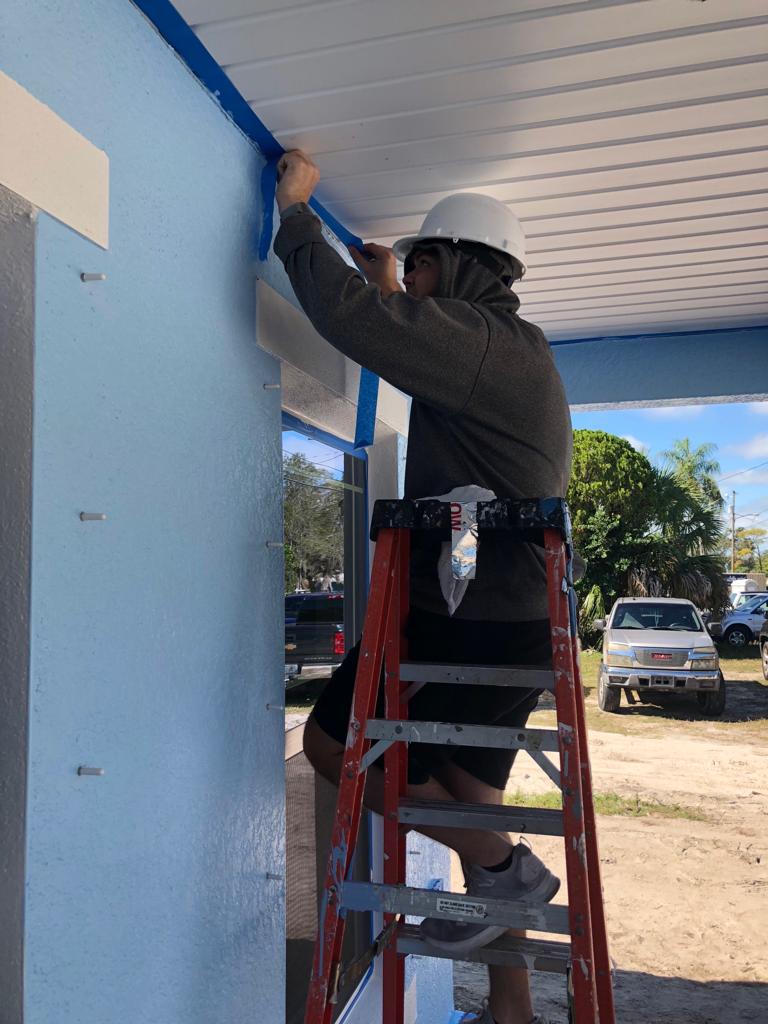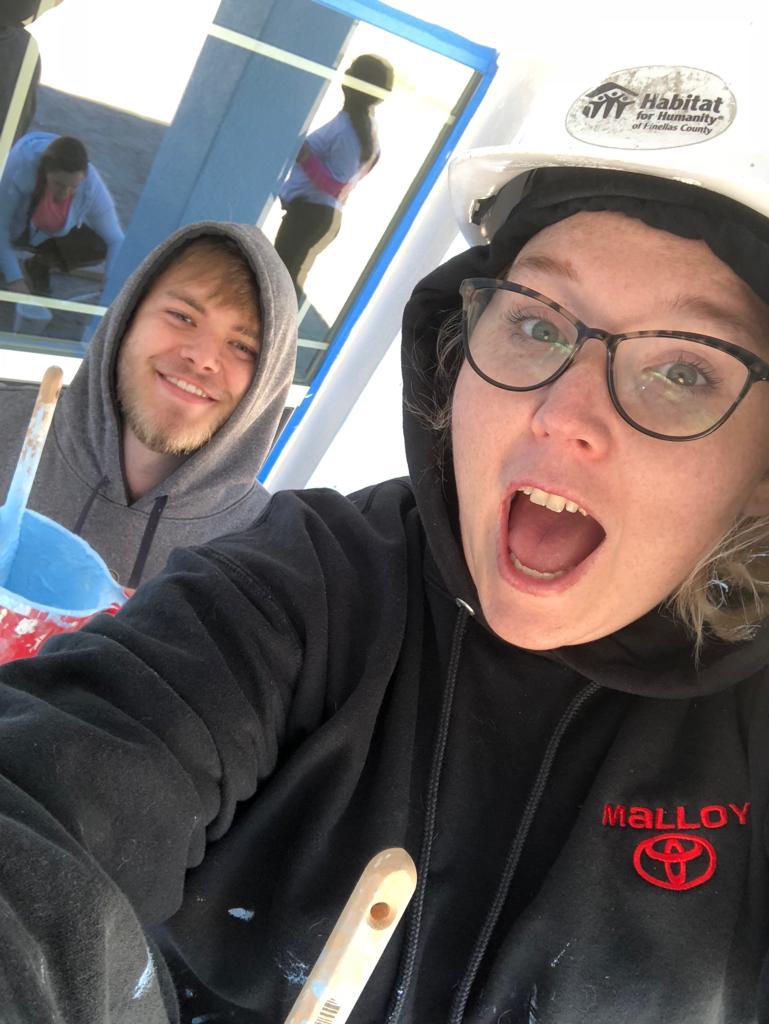 During our day with Habitat for Humanity, Rylan and I helped finish a house being built for a family in Pinellas County. The family that was receiving the house was also volunteering and participating on-site. Rylan and I assisted with painting the trim, doorways, and windows on the outside of the house. Once the painting was completed, we finished off the day by helping install a refrigerator for the kitchen.
I had the opportunity to talk with the mother of the family receiving the house, and she was able to explain to me the multi-step process and requirements that their family has to go through to be eligible for the home. I learned that each family member is required to put in 350 volunteer hours. They are also required to take several classes during the program on subjects such as financial planning, housekeeping, landscaping, parenting, and even being a good neighbor. I also learned that the families go through a thorough approval process once they've completed their classes and volunteer hours. This process is to ensure that they are ready to take on the responsibility of a home-owner.
Overall, it was great to be able to meet the person that would eventually live in the house we helped complete. Habitat for Humanity is an amazing organization that helps people in Pinellas County find and keep affordable housing, and I look forward to volunteering with them again in the future.