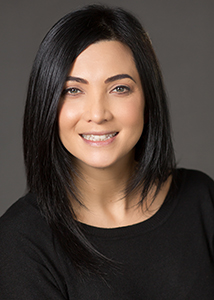 Meet Danielle Drayer, Business Operations Administrator here at WestCMR. Danielle handles the day-to-day administration of sales and acquisitions work flow and reporting, and acts as co-chair for the Employee Experience Committee.
Danielle has been with WestCMR for over 3 years. Her career began in sales, but she quickly found that process improvement and organization were her true passion.
Here are a few fun facts about Danielle:
Danielle, a former nurse, loves all things medicine.
Danielle grew up in New Hampshire, but has called Tampa home for 16 years now.
Danielle is a true foodie. Her favorite past-time is checking out new restaurants in the Tampa Bay area.
Tell our readers about the three most important lessons you've learned during your time at WestCMR.
Be open-minded and adaptable to change.
Express your gratitude.
Take advantage of every opportunity to learn new things.
Before you started working at WestCMR, what did you think happened to surgical supplies sitting in hospital stock rooms if they were never used? What surprised you most about the surplus surgical supplies issue?
Despite working in a hospital, I didn't realize how much potential for waste there was. I never thought about minimum order requirements or expiration dates. Managing that inventory can be very complex.
What changes in the healthcare industry do you think are next and how can WestCMR help meet any needs that result from those changes?
We are beginning to see Hospitals and Surgery Centers acknowledge and embrace the importance of green initiatives in healthcare, and that's what WestCMR has been about from day one. We help facilities save money on the supplies they use every day, and keep usable product from ending up in the landfill.