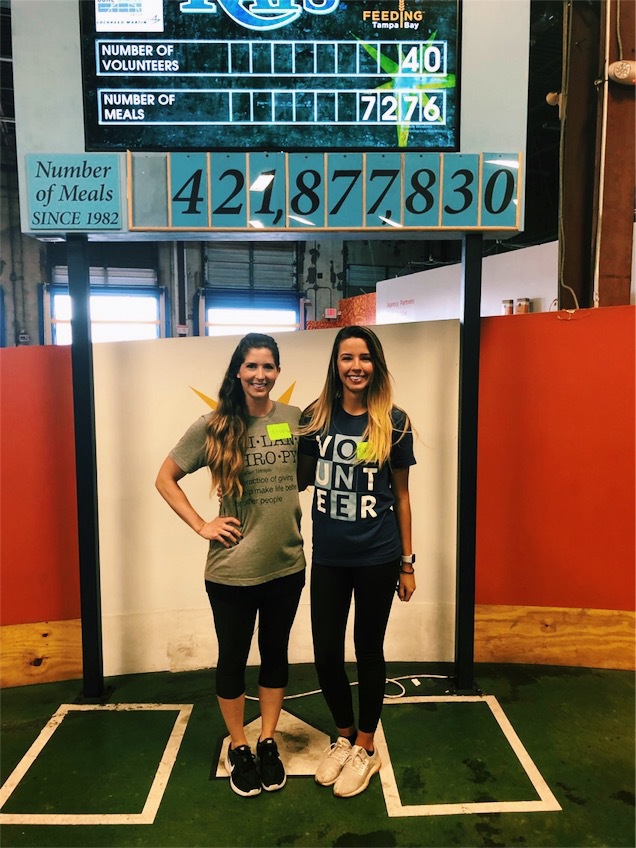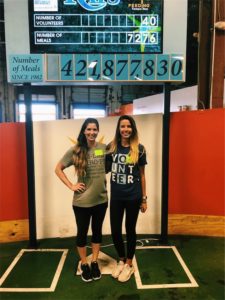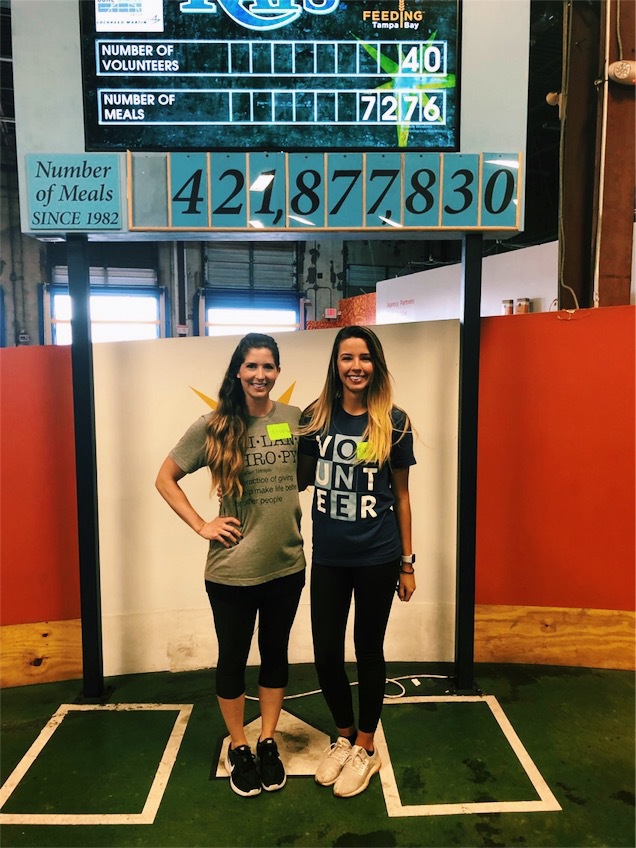 This month, two members of the WestCMR team had the chance to work with Feeding America Tampa Bay. Feeding America is a local non-profit organization whose mission is to "feed America's hungry through a nationwide network of member food banks and engage our country in the fight to end hunger."
We had the opportunity to spend the day at Feeding America's warehouse, where we assisted in sorting food pallets that were ready for transport to local churches and relief organizations throughout the Tampa Bay area. We had a little bit of a rocky start, knocking over a pallet of tomatoes, but quickly thereafter got into the hang of things and were moving pallets of cucumbers and plantains with no problem! Luckily our day was full of guidance by the two Chris's, who were our Volunteer Coordinators and teachers of all things Feeding America. With their help, we were able to fully grasp the reach of the Feeding America organization.
The warehouse was divided into three sections; one where the food was sorted and palletized, another where the food is placed for shopping in the Winn Dixie market and lastly is an area where the food is loaded into bays to be transferred to cars and taken to their new homes!
As well as donating our time, the employees at WestCMR all came together to participate in a food drive and all of the food collected will be donated to our local Feeding America food bank. If you or your company would like to consider donating to Feeding America a link has been provided below.