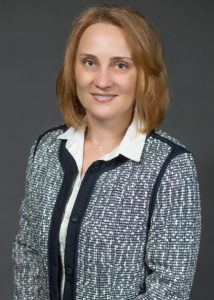 Meet Camelia Nikolow, Accounting Manager here at WestCMR. Camelia manages and oversees the daily operations of the accounting department and assists the company's VP/COO as needed.
Camelia has just surpassed her 1 year mark at WestCMR. Her career began in the accounting department as Senior Accountant, and she was recently promoted to the Accounting Manager position.
Here are a few fun facts about Cemelia:
Camelia has a 14 year-old cat named Harley that she adopted in Colorado.
She has lived in 4 different states prior to settling in Florida.
Camelia loves New England and has traveled often to the region.
Here's What Camelia Has to Say About . . .
Lessons Learned at WestCMR
Tell our readers about the three most important lessons you've learned during your time at WestCMR.
Philanthropy makes a difference in people's lives.
Don't give up on your dream!
It is important to learn from the best.
The Healthcare Industry
Before you started working at WestCMR, what did you think happened to surgical supplies sitting in hospital stock rooms if they were never used?
Even with hospital experience and after performing surgical supply audits within hospitals, I really believed the surgical supplies got destroyed once they are considered obsolete (by healthcare standards or requirements).
What changes in the healthcare industry do you think are next and how can WestCMR help meet any needs that result from those changes?
Healthcare is a complex system and changes are constant. Technology changes at a rapid rate from 2D to 3D mammography to telemedicine and remote video consultations. The ways that healthcare is provided are changing. WestCMR needs to stay informed with respect to current trends, in order to stay competitive.