Several members of the WestCMR team were honored to attend the Children's Dream Fund's annual Dreammaker Luncheon on February 1st. The event was held at Bryan Glazer Family JCC in Tampa and honored 2018 Dreammaker of the Year, Joe Maddon, current Manager of the Chicago Cubs.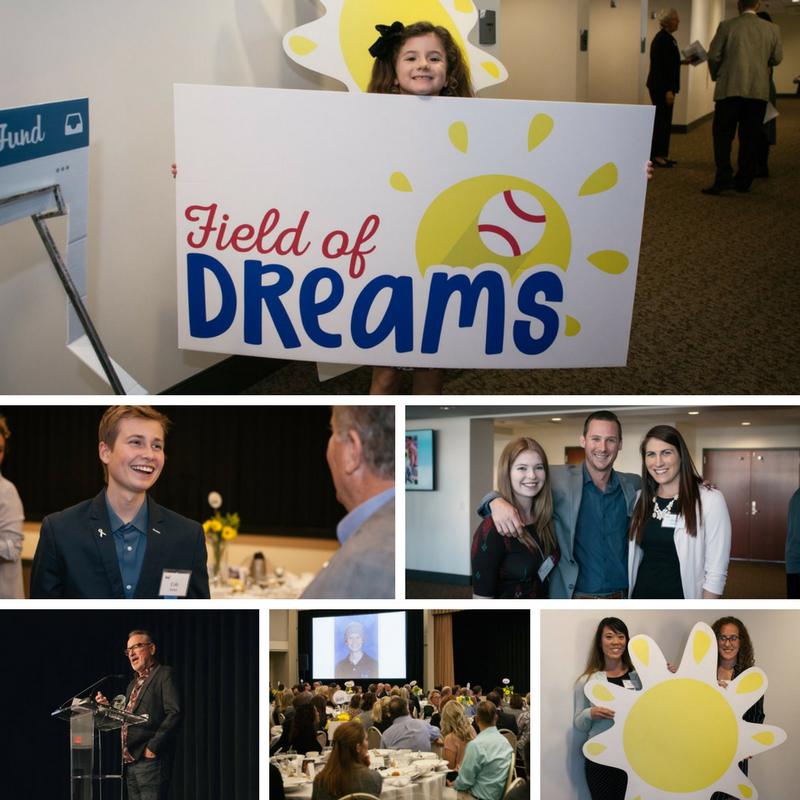 Joe Maddon was a huge supporter of the Children's Dream Fund during his tenure with the Tampa Bay Rays and still continues to be today. In 2015, Joe and his wife, Jaye, formed the Respect 90 Foundation. Respect 90 seeks to provide children and families opportunities to develop championship attitudes through sports, academics, and community involvement in all the places they call home: Chicago, IL, Tampa, FL, Mesa, AZ and Joe's hometown of Hazleton, PA.
Speaking at the event was Dream child Cole Eicher, a sixteen-year old cancer survivor. Cole touched and inspired the entire room, as he shared his story of being diagnosed with brain cancer at the age of twelve and enduring thirty rounds of radiation to his brain and spine, four months of chemotherapy, and an autologous stem-cell rescue and transplant. He has a passion for educating individuals on pediatric cancer and helping children all over the country through his organization, Gold Together for Childhood Cancer Awareness. Cole believes that "Everyone can do something to help kids fighting cancer." He has raised over $800,000 for pediatric cancer research and has spoken publicly over 50 times since 2014!
WestCMR is proud to support the Children's Dream Fund and help make dreams come true for amazing children, like Cole!