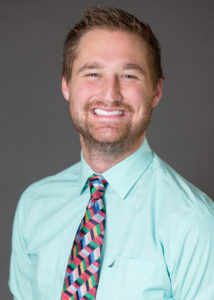 Meet Brian Lorenzato, Inventory Operations Specialist here at WestCMR. Brian is responsible for logistics, filling sales orders, shipping product out to customers, and receiving and inspecting items upon receipt. Brian will be celebrating his three year anniversary at WestCMR in September.
Here are a few fun facts about Brian:
Grew up in Pennsylvania, so naturally, he's a die-hard fan of the Steelers, Penguins, and Pirates
Avid golfer
Will eat any pizza
Here's what Brian has to say about . . . .
Fellow employees
Shine a spotlight on a fellow WestCMR employee.
I could honestly shine a spotlight on every single employee here. That being said, the Directors are some of the best people I have ever been around, and they are passionate about leading this company.
The Healthcare Industry
What changes in the healthcare industry do you think are next and how can WestCMR help meet any needs that result from those changes?
Honestly who knows? The healthcare industry has changed so much over the years that no one really knows. I do know that there is always going to be surplus. It is the way, and we can continue to help eliminate that, as we do now!
Why WestCMR is a Great Place to Work
Tell us three reasons why you would recommend someone to consider a career at WestCMR.
The people are incredible. It's a laid back atmosphere most of the time.
The benefits, perks, and things the company does for its employees are truly unmatched. You won't find it at many jobs, if any.
Being a part of a culture that is truly the best at what we do is pretty fantastic, too.