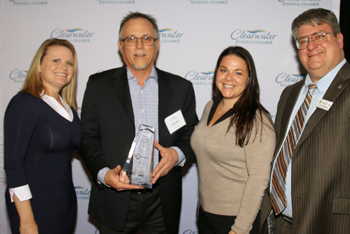 During the 95th annual Chamber meeting, WestCMR received an incredible honor. We were named Large Business of the Year! WestCMR team members in attendance along with founder Randy Ware were thrilled that the organization received this award.
Here's what some of our team members had to say:
"I am honored to have been there as a witness to this moment in WestCMR's history.  Feeling the happiness radiating from all our employees and seeing the pure emotion on Randy's face when they began announcing our mission statement, was beautiful.   We were all there to cheer on what WestCMR stands for, as a business and as a member of this community, together!  It was a very special night," said Carly Guerra, Business Development Specialist.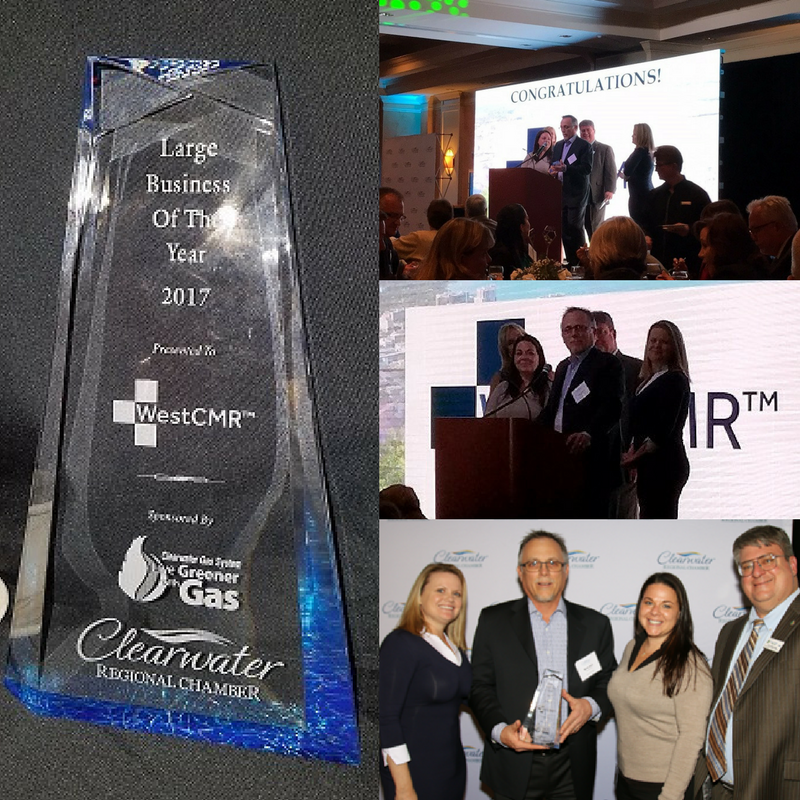 About Our Mission and Values
If you check out our Mission, Vision and Values page, you'll notice a common theme runs throughout: people are ultimately at the center of everything we do.
We strive to under promise and over deliver.
We aim to make every client interaction enjoyable, productive, ethical, legal, and safe for both the client and the patients they serve.
We've created a sustainable alternative to manage excess surgical supply management to help clients reduce costs, improve patient care, and preserve the environment.
And, we hold strong the values of respect, initiative, gratitude, honesty, and teamwork.
In Good Company
WestCMR wasn't the only business honored by the Clearwater Regional Chamber. These other terrific companies, along with a few individuals, received recognition at the 95th annual meeting. Congratulations to all!
Medium Business of the Year: CTS Towing & Transport
Small Not-for-Profit Business of the Year: Placement Works
Large Not-for-Profit BOTY: HEP (Homeless Empowerment Program)
Judges Choice Award: Ruth Eckerd Hall
Economic Advancement Award: St. Petersburg College
Phillies All-Star in the Community: Alan Bomstein
Tourism Person of the Year: Eric Waltz
AchieveHERs Woman of the Year: Karen Seel
Ambassador of the Year: Jo Dee Colonius
Mr. and Mrs. Clearwater: Karen and Brian Aungst, Sr.