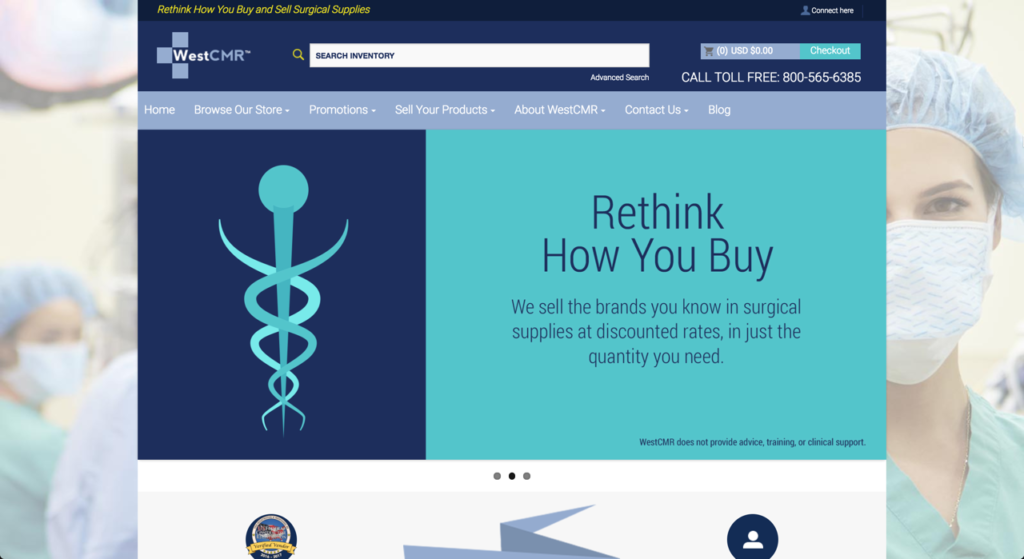 Have you noticed? We have a whole new look! Our new website is open for business with one thing in mind: YOU!
We've worked hard to simplify the online experience for our customers. It's now easier to choose WestCMR as your go-to source for buying and selling surgical supplies. If you're not yet a customer, we hope this effort has caught your attention. We want to become your preferred vendor for buying and selling surgical supplies.
More Than Just a Pretty Face
Sure, our site looks great, but it offers some pretty nice features, too. In addition to being simple to use, customers can order boxes or eaches of the products they need – in the quantities they want. We've also added a major upgrade that many of our customers will be excited to use: you can now purchase through our online store your credit card!
Take a little time to browse our site today. We'd love to know what you think!