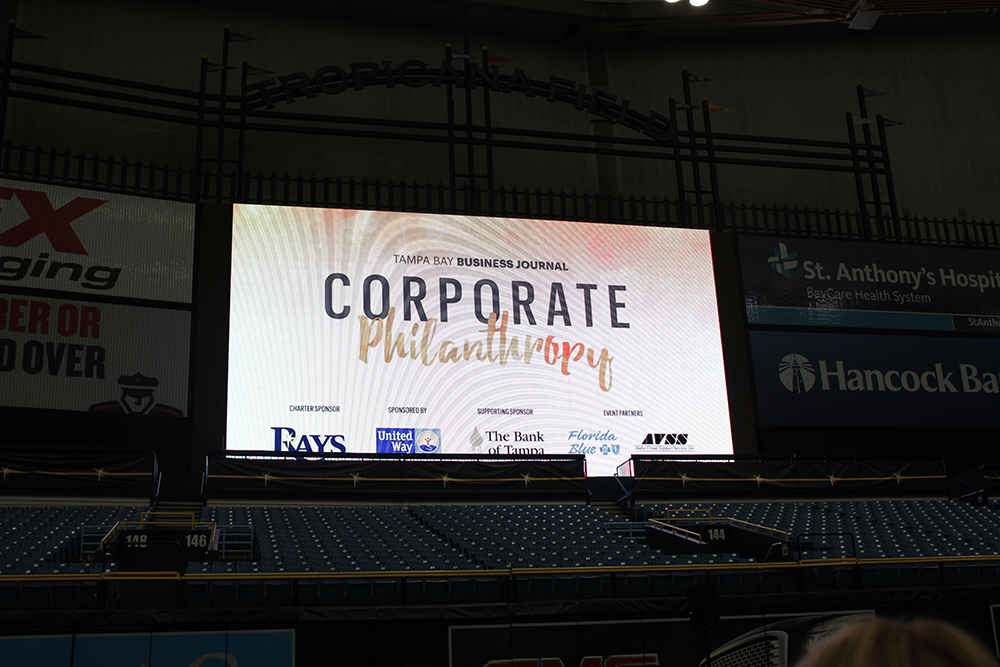 2016 has been a wonderful year of giving for WestCMR. Our efforts were recently recognized by the Tampa Bay Business Journal. We were named as a finalist in the 2016 Corporate Philanthropy Awards. We want to take a few moments here to congratulate the winners of the honor.
GTE Financial was named the Overall Benefactor of the Year. Here's who won in each of the categories
Grapevine Communications in Sarasota participates in fundraising activities and providing hands-on volunteer work to organizations in their community. The agency also has members who serve on Boards and Committees of area nonprofits. They also donate their professional services to support different organizations programs and initiatives.
Consumer Energy Solutions in Clearwater sponsors several different nonprofits including Foundation for a Drug-Free World, Community Learning Center, Clearwater Little League, and a local Amateur Athletic Union basketball team. You can read all about their community betterment efforts on their blog.
Bigger Category (101-500 employees): GTE Financial
GTE Financial gives back to the community in various ways. Their executive and leadership team members volunteer on boards and committees for organizations such as Junior Achievement, United Way, Wheels of Success, and Boys & Girls Club. Each month, GTE also picks one charity to support based on employee suggestions. There's even a $5 Wednesday raffle supporting the month's selected charity. GTE Financial also supports holiday charities through contributions and volunteering. Two unique programs that GTE Financial offers are the GTE Cares Program to fund employee volunteers and teams and the GTE Foundation, a charitable trust to support local philanthropic endeavors.
Raymond James Financial has an impact across the country with its support of nonprofits and the arts. According to the Giving in Review page, Raymond James has donated $8,291,183 for nonprofits and the arts. The company also had quite a large team at the American Heart Association's Tampa Bay Heart Walk – over 793 participants! And Raymond James staff members have volunteered thousands of hours to support community service programs and organizations.
Judges' Choice: Covelli Family Limited Partnership, a franchisee of Panera
The Covelli Family Limited Partnership is the world's largest franchisee of Panera Bread restaurants and has become a major player in the philanthropic communities where it owns cafes. Each year, the Covelli Family Limited Partnership gives and raises more than $26 million in food and cash to non-profit organizations.
Thank you to all these businesses for giving back to our communities. Thank you to all the other companies that were nominated, too. Together we are making Tampa Bay a great place to live and do business.
If you subscribe to the Tampa Bay Business Journal, check out the full story. (Note, you must be a paid subscriber to read the article.)
Here are a few photos of our team at the event.