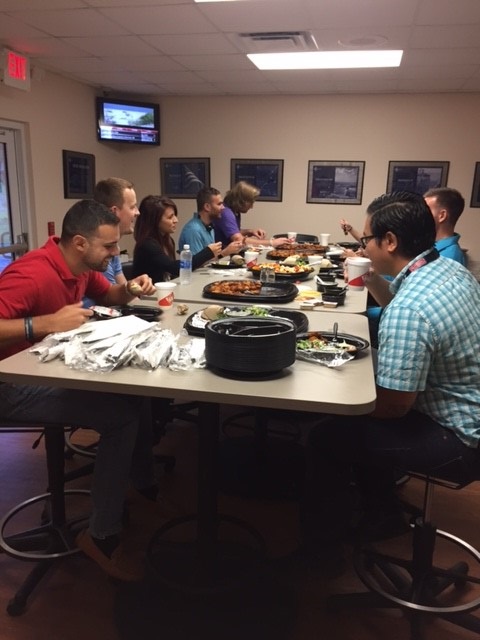 Looking for ways to show appreciation to your coworkers and employees? Opportunities are unlimited and need not be expensive or time-consuming. Learn more.
Read the full article at: www.thebalance.com
If you still aren't sold on the importance of company culture, it's time to give it a little more thought. This isn't just about being "warm and fuzzy." Employees who feel valued are more likely to do their best work and feel a greater level of commitment to their jobs. When employees do their best, that means your business can deliver a better service or product. And you know what that means? You will have more satisfied customers. Simple things to recognize your staff and show them your appreciation can go a long way in improving your bottom line.
Here at WestCMR, we are constantly looking for ways to provide a terrific corporate culture – one that makes employees happy to do their best work. A culture that keeps customers coming back for repeat business. This week's monthly employee appreciation luncheon is one of the many ways we bring our crew together to say thanks and build team spirit. As part of the event, we asked people what they like best about work at WestCMR. Here are the things they had to say:
"At WestCMR, everyone is treated as an equal, and management truly cares about their employees. Every day is exciting, rewarding, and there are never any dull moments." – Chase Register
"I feel like I'm a part of a big family at WestCMR, and I can honestly say that I enjoy coming to work!" – Brian Lorenzato
"I don't believe that there is anything I don't like about working at WestCMR. One thing that makes this experience well worth it is the people I work with – such a unique, talented group of people meshing together to create such an enjoyable environment." – Alex Aponte
As you can see from the comments above, efforts to recognize and appreciate employee contributions don't go unnoticed and they aren't wasted. What are your favorite ways to show your team you appreciate them? What's the best thing your employer has done in the area of employee appreciation?