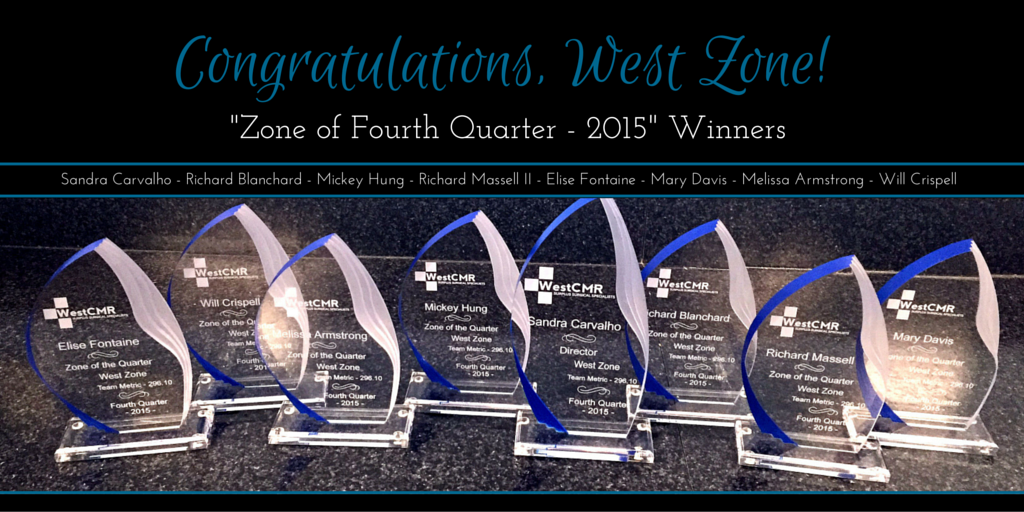 WestCMR proudly recognizes the West Zone as the "Zone of the Quarter" for 2015's fourth quarter.
The members of the team helped one another in reaching their goals, and went above and beyond to finish the year out strong.
Congratulations to Sandra Carvalho, Richard Blanchard, and Mickey Hung on leading your teams to success.  Richard Massell II, Elise Fontaine, Mary Davis, Melissa Armstrong, and Will Crispell – we appreciate your hard work and dedication to making a difference in healthcare!